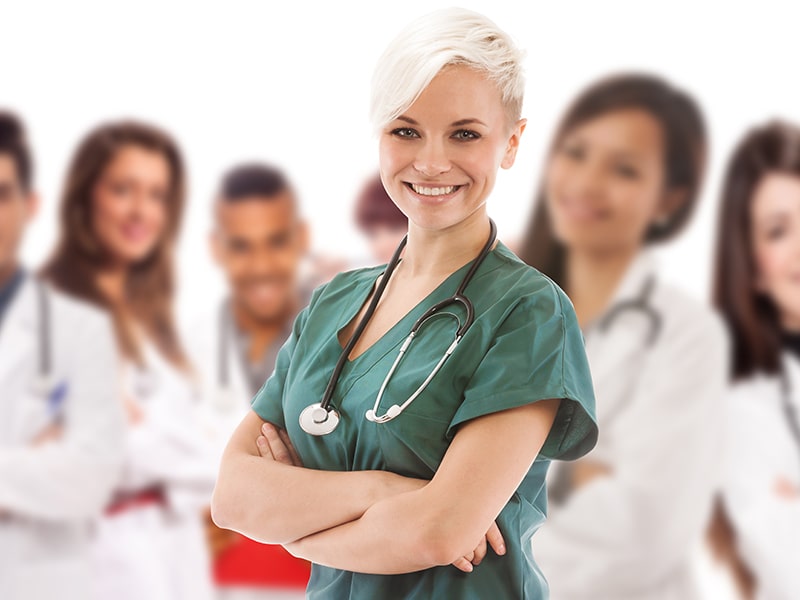 The Online Healthcare MBA program is an 18-month, fully online program with two start options: January and August.
The interactive format of the program gives students a unique opportunity to interact and network with other business professionals and expert faculty.
Data Visualization and Analytics
During the program, you will learn Visual Analytics with Tableau to transform data into actionable insights.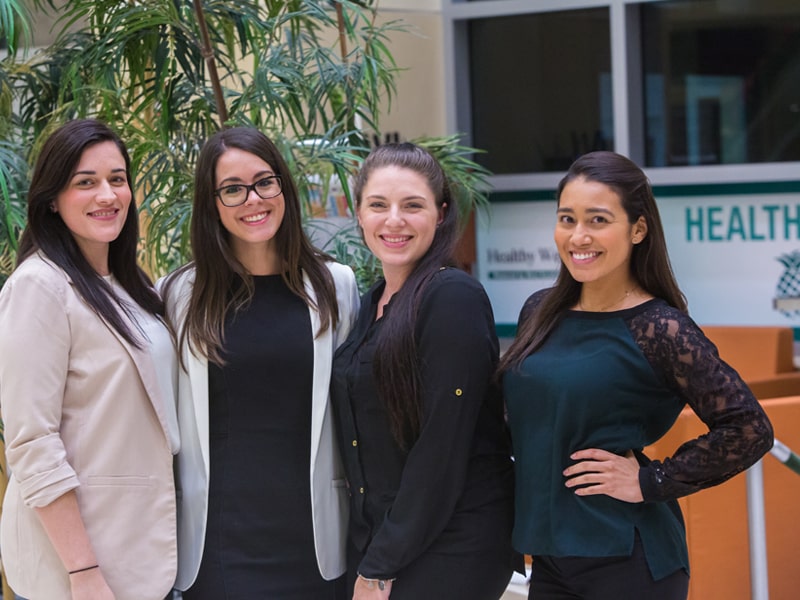 Program Residencies
As part of the program, you will complete a series of Program Residencies, which cover the following topics:
Healthcare Economics
Oral Communications
Excel and Statistics Fundamentals
Accounting
Professional Development with Business Career Management
Analytics
Leadership
Lean Six Sigma Yellow and Green Belts
South Florida Healthcare Executive Forum (SFHEF)

Students in the program can participate in the South Florida Healthcare Executive Forum (SFHEF) annual case competition.

Open to current Healthcare MBA students, business case competitions teach future leaders in healthcare how to translate knowledge into an action plan. Students also learn to incorporate classroom learning with teamwork, interpersonal communication, negotiation , and influence. Analyzing a situation, diagnosing a problem, formulating solutions, presenting a recommendation, and gaining approval from an executive panel are all crucial skillsets required to advance in your career. Attending this case competition will give you the opportunity to face those challenges and develop new talents.

American Medical Association PRA Category 1 Credit-Eligible

FIU's Healthcare MBA degree is eligible for American Medical Association PRA Category 1 Credit (25 credits) as a Medically Related Advanced Degree. Any physician (an individual who has completed an M.D., D.O., or equivalent medical degree from another country) is eligible to apply for direct credit activities.

For more information, please visit the American Medical Association PRA website.
Certifications

You will become certified through the Centers for Medicaid and Medicare Services (CMS) and complete the Lean Six Sigma (LSS) Yellow and Green Belt certification.

Students also have the option to travel abroad and complete the Advanced Certificate in Global Healthcare Administration.

The Advanced Certificate in Global Health Care Administration: International Study Program provides students with a broad knowledge of global health and can serve as a valuable job qualification that helps distinguish students in an increasingly competitive job market. Awarded through the HCMBA program, the certificate is open to any Healthcare MBA student and program alumni who participate in any one of the HCMBA study abroad programs. Students are provided meaningful site visits in a foreign venue accompanied by a rigorous curriculum. The global travel program is designed to enhance and supplement the core curriculum in the HCMBA program.

In conferring the certificate, the FIU HCMBA program recognizes a student's capacity to work in the field of healthcare with an increased global healthcare perspective. To earn the certificate, students must attend a scheduled travel program, attend pre- and post-trip sessions when scheduled, complete all assigned readings, and submit a final paper or written health policy analysis.

This is a non-credit course. Continuing education units are also available with the completion of the certificate.

The Importance of CAHME Accreditation

Commission on Accreditation of Healthcare Management Education (CAHME) accredited programs voluntarily subject their program to an external peer review process to verify quality. Only 124 healthcare graduate degree programs have received CAHME-accreditation to date. Achieving this accreditation requires the highest level of program and curriculum excellence and dedication to continuous improvement from the faculty, staff, and school. Recruiters prefer graduates from CAHME-accredited degree programs for top managerial, senior administrative and C-suite level healthcare positions.