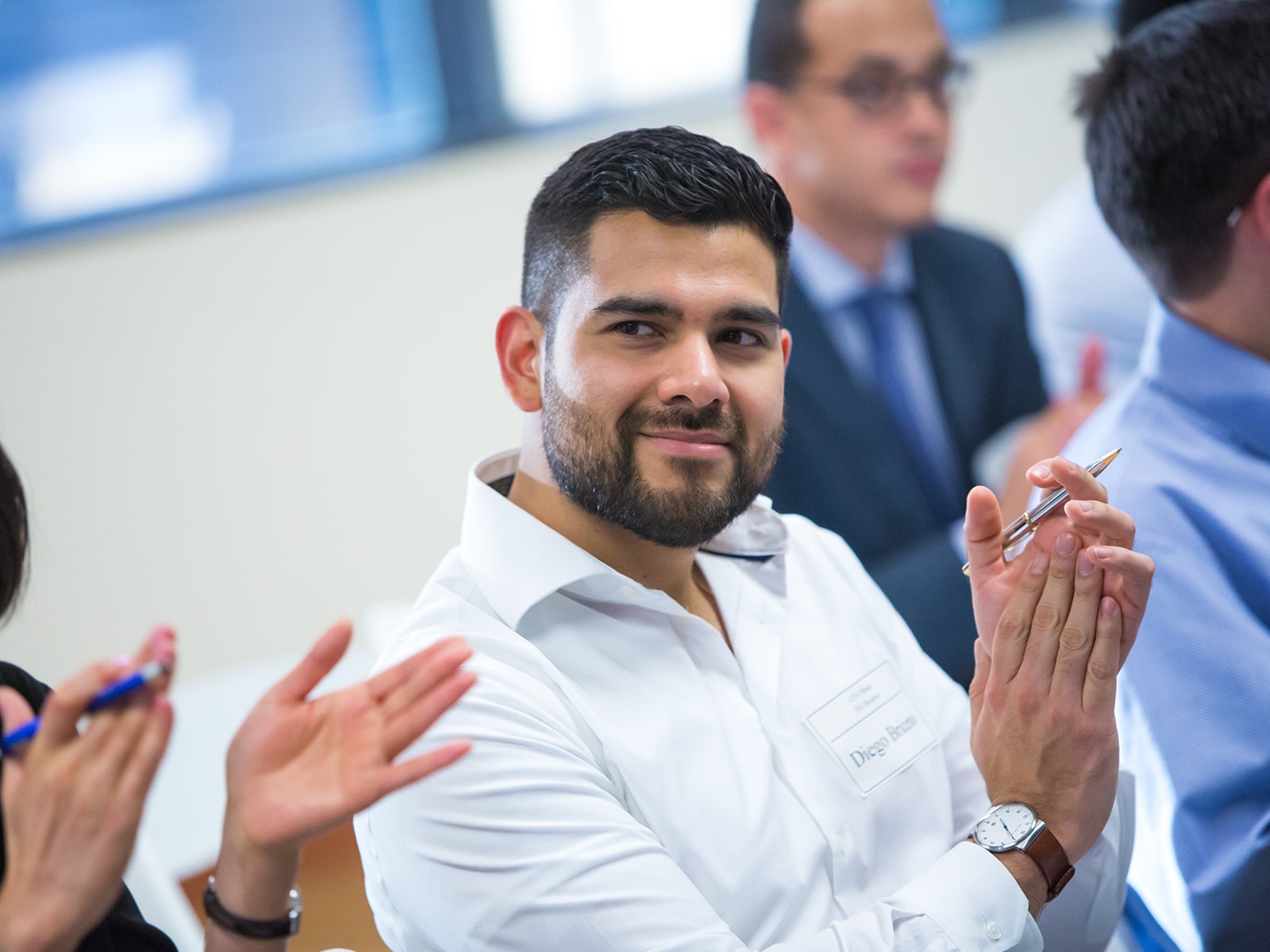 Program Highlights
Acquire a strong base of knowledge in finance covering financial theory, strategy, methodologies, analysis, and practice
Specialize in Financial Innovation, including FinTech, Big Data, and Python Coding
Practical training in strategic, analytical, and technical skills in Finance
Lock-step program that helps you build a network of highly qualified industry professionals
Includes professional development seminar series too
Learn from top-ranked, full-time faculty, including four CFA®-designated professors. Our PhD faculty offers specialized banking, financial risk management, portfolio management, corporate financial decision making, and fixed income expertise.
Finance workshops before starting the program that aid in refreshing your financial skills.
Enjoy streamlined "no red tape" registration and personalized attention at every step
During the program students can become Certified Bitcoin Professionals (CBP). CBPs are knowledgeable about the Bitcoin blockchain, Bitcoin transactions, and how the Bitcoin network operates. They are able to apply Bitcoin technology to their professional area of expertise and understand privacy aspects, double-spending, and other issues that relate to the currency.
MSF online students can complete the Bloomberg Market Concepts certification remotely. BMC is a self-paced e-learning course that provides an interactive introduction to the financial markets.