Cohort 6.8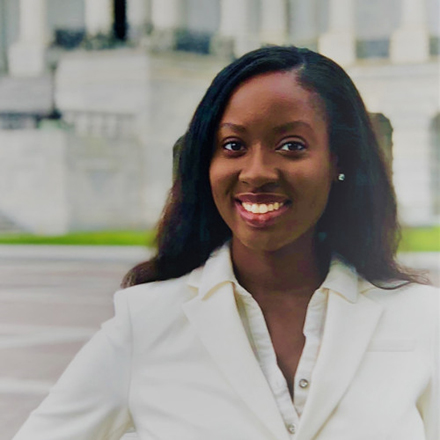 Elizabeth Adadi
Elizabeth Adadi is an educational innovator with an avid interest in educational policy, technology integration, and curriculum design. She is a dynamically motivated and versatile professional committed to educational excellence. She has spent over 10 years working in various educational settings, as well as serving our nation in the United States Army. Elizabeth has extensive experience working on initiatives aimed at improving educational outcomes to positively affect a student's academic success. Elizabeth also enjoys traveling, playing sports, and learning new languages.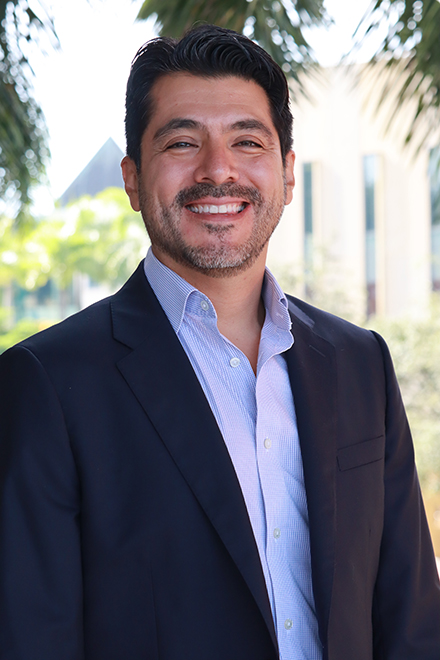 Andres Arias
Product Management | Google
Andres Arias is a seasoned Tech Executive and Digital Product Strategist with over 20 years of experience spanning across technology, media, and consulting domains. With a strong background in product management, operations, and consulting, Andres has guided organizations in harnessing the potential of emerging tech such as AI/ML, IoT, and Cloud. A thought leader and educator, Andres is also an Adjunct at FIU in the Information Systems and Business Analytics department, imparting his passion for nurturing the next generation of tech professionals. His journey is marked by transformative contributions to firms like Google, Amazon Web Services, Sony, Neoris, and Cisneros, where he spearheaded digital transformation initiatives, product strategy, and global expansion efforts. Andres holds an MBA from the University of Texas at Austin, an MS in Information Systems and Business Analytics from Florida International University, and a Bachelor of Industrial and Systems Engineering from Tec de Monterrey.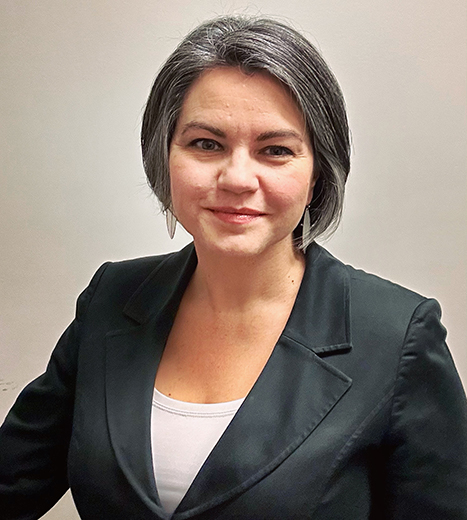 Gabriela Bogdan
Corporate Controller, Baptist Health System KY & IN
Gabriela is an innovative finance executive with over 25 years of experience, known for driving transformative change through her collaborative, data-driven, and analytical leadership. She has successfully harnessed her expertise in emerging technologies, data analytics, financial reporting, systems, and controls to spearhead automation and transformation initiatives at several prominent organizations. Gabriela is a Certified Public Accountant and earned her bachelor's degree in International Economics and Foreign Language from the University of Kentucky, followed by an MBA from San Francisco State University. Beyond her professional achievements, Gabriela is a dedicated outdoor enthusiast who enjoys activities such as skiing, hiking, backpacking, running, and bicycling, often in the company of her three children. Her passion for travel, culture, and nature informs her inclusive and holistic approach to leadership, enabling her to connect with diverse teams and drive innovation and excellence.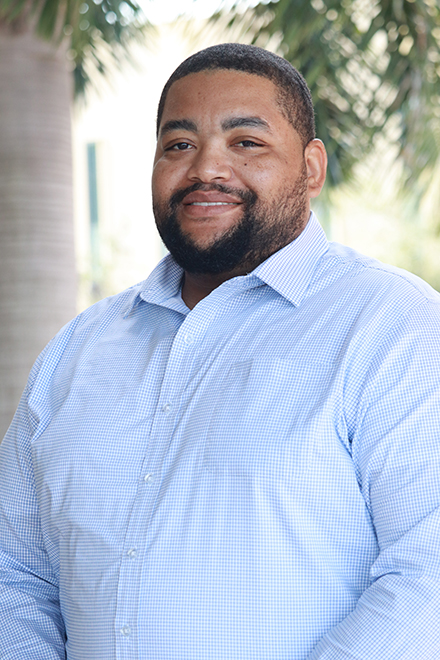 Richard Celestin
Procurement Contracting Officer | Director and Operator
My name is Celestin, B. Richard. I'm a Procurement Contracting Officer, an active Board of Directors and Operation with a Private Security firm, and a Business Consultant in my private practice. I have 19 years of experience in business operations from both the private and government sectors. As a business major, my goal has always been to stay ahead of business trends as the world is at new heights. My management experience includes being an assistant store manager of the most considerable ranked 26 on Fortune 500 home improvement stores, grossing 100 million in 12 months. Today, as a government contracting officer, I manage 300 million in commodity contracts, including small business opportunities in the South Florida region. I strive to be a leader in market trends, business ethics, and building profitable businesses that benefit the society around us. As technology establishes better communication, the business markets and corporations understand it's a consumer-driven industry with exemplary customer service. I look forward to helping drive those consumer approach businesses as a Doctorate Candidate and business major from Florida International University.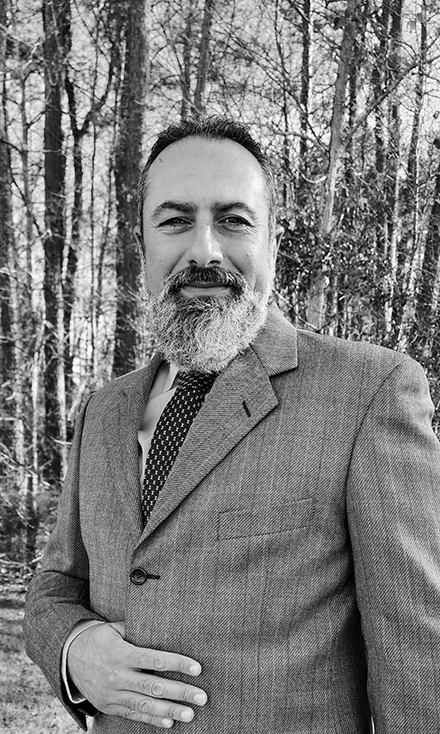 Dariush K. Elyaderani
Branch Manager, CPMFCU
Dariush K. Elyaderani is a Branch Manager at CPMFCU in South Carolina. Dariush holds an MBA degree from Western Michigan University in Kalamazoo, Michigan. In 2015 he completed his second bachelor's degree in Business Administration at Ferris State University while working as a Business Consultant for a non-profit organization. In 2001 Dariush co-founded his own business while he was working to earn his first bachelor's degree in Chemistry. Dariush developed a Hand Soap formula with a fellow Chemistry lab student and turned it into a small hand soup business. During the past 20 years, Dariush worked as an entrepreneur, business owner, and manager in Financial, Business Consulting, Non-Profit, Hospitality, Sanitary Paper, and Detergent industries. For the last eight years, he has concentrated on developing his leadership skills in Financial Industries. Dariush is passionate about Flying and is working towards earning his Private Pilot License. His wife, Hadis, is an Assistant Professor of Public Health at the University of South Carolina. They live with their son in Beaufort, South Carolina.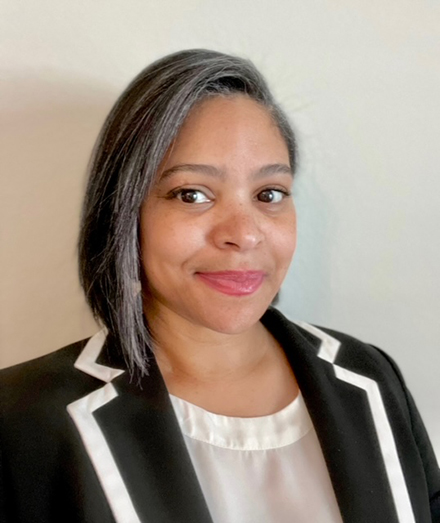 Jeanette Espinal
Global Dean of Students
Jeanette Espinal is the Global Dean of Students for an international university with locations in Tampa, FL, Madrid, Spain, Heidelberg, Germany, and Paris, France. In this role she oversees the student services department in all locations including but not limited to, new student onboarding, library, registrar, academic advising, global partnerships, and employability. Jeanette's previous roles as Campus Director, Campus Dean, Corporate Registrar, Campus President, and Campus Registrar have allowed her to develop skills in overseeing all operational and educational activities, managing faculty and staff, monitoring, and maintaining campus curricula, and ensuring compliance with state, federal, and accreditation policies, procedures, rules, regulations, and laws. Prior to entering the higher education field, Jeanette was a Community Manager overseeing two-three residential properties at a time. Jeanette's skills and abilities include critical thinking, report development, project planning and management, attention to detail, and fluency in Spanish. She possesses a charismatic personality, which has proven successful in her leadership positions.
Jeanette earned a Master of Education in Curriculum Design & Instruction - Higher Education from Salem University in Salem, WV and a Bachelor of Science in Business Administration Supervision & Management from Palm Beach State College in Lake Worth, FL.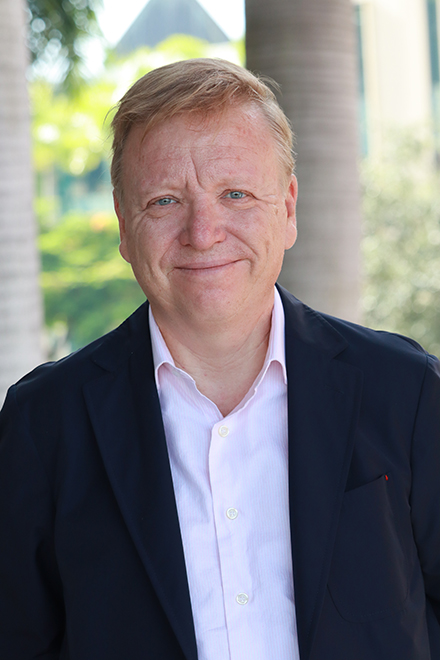 Javier Estades Saez
President and Chief Executive Officer, Tabacalera USA Inc.
Javier Estades Saez, President and CEO of Tabacalera USA Inc., which include Altadis U.S.A. Inc., 800-JR Cigar, Inc., and Casa de Montecristo. In addition, Javier serves as Chairman of the Cigar Association of America (CAA) and is the first non-American who holds this position. He is also serving as president of the Board of Directors of the Spain US Chamber of Commerce in Miami and it is member of the Board of publicly traded Cannabis company Gaby Inc. Prior to joining Tabacalera, Javier accumulated many years of experience in large, fast-moving consumer goods companies, including HJ Heinz and Bristol Myers-Squibb and its Clairol Personal Care Division. Javier earned his Bachelor's degree in Business Administration at George Washington University, and an MBA degree from IE Business School in Madrid, Spain.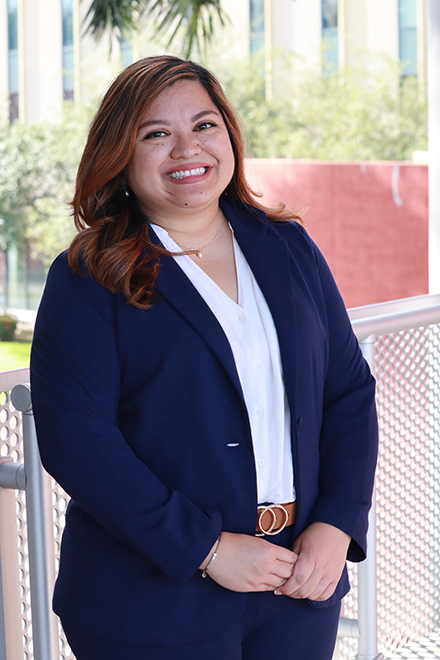 Caisha Galli
Practice Manager, Intermountain Health Nevada
Caisha's career showcases a diverse and accomplished professional journey across various healthcare specialties. With a strong background in anatomical and clinical pathology, along with extensive experience in Family, Internal, and Geriatric Medicine, Caisha has honed her leadership, administrative, and managerial style over her nearly 15-year tenure in the industry. She is currently excelling as a dedicated Practice Manager at Intermountain Health Nevada, where she oversees a Cardiology practice of a robust team of caregivers and providers. Notable achievements include facilitating partnerships to achieve a 5-star HEDIS rating across all measures in a rural clinic, transforming clinic cultures to enhance caregiver engagement, and collaborating with various leaders to improve clinic processes. Passionate about healthcare and community advocacy, Caisha is committed to providing excellent customer service and quality patient care, especially in underserved and marginalized populations. With a strong propensity for learning and a keen interest in business development strategies, organizational behavior, and process improvement, she strives to continue to make a positive impact in rural healthcare settings. She obtained a Bachelor of Science in Health Sciences and her Master of Business Administration from West Texas A&M University in Canyon, TX. Born and raised on the island of Saipan, Caisha hopes to return upon completion of the Doctorate in Business Administration program at FIU to serve as a mentor and educator for future business and healthcare leaders in the Northern Mariana Islands.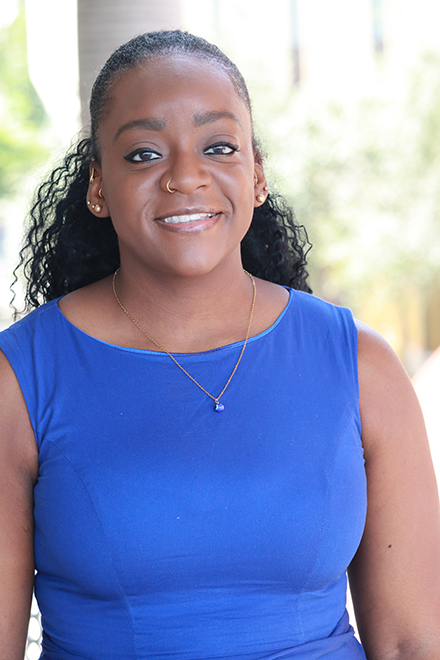 Tivisay Gonzalez
Senior Program Coordinator, South Florida SouthEast AIDS Education & Training Center
Tivisay Gonzalez, MBA currently serves as the Senior Program Coordinator for the South Florida Southeast AIDS Education and Training Center (SEAETC), housed at the University of Miami's Comprehensive AIDS Program (CAP). In this role, Tivisay leads strategic planning efforts, development, and execution of workshops, meetings, conferences, telehealth sessions, and webinars designed to increase the size and strength of the HIV clinical workforce, improve outcomes along the HIV Care Continuum, and reduce the number of new HIV infections. Tivisay is also involved in Ryan White Part A efforts to deliver grant-specific mandates including budget planning, yearly reporting, and auditing procedures. As Contract Manager for CAP's subcontract with the Florida Department of Health's (FDOH) Test and Treat Rapid Access Program (TTRA), Tivisay oversees grant specifications for reporting deliverables and conducts ongoing programmatic monitoring. Tivisay is a powerful force in the workplace and is recognized by patients, peers, and faculty alike as a leader and positive example for others. Tivisay is inspired daily by her husband and four daughters. In her free time, Tivisay practices Atemi-Ryu Jujitsu, likes to travel, and enjoys baking.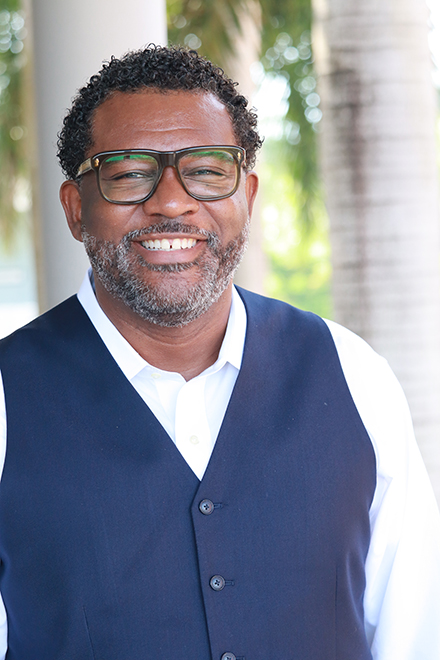 Jermaine Jones
Principal Partner | Consultant
Jermaine A. Jones primary consulting services focus on marketing and business strategy issues; consumer insight, product demand & preference, price elasticity and competitive intelligence; especially market position mapping, branding issues, product consumption and service utilization. Jermaine A. Jones primary financial analyst focus is building and running financial models including: cash flow analysis spread sheets, income analysis models, liquidity models and break-even analysis models, that allow for real time analyses and monitoring of the company's' financial positioning and stability and development of financial, income and profit/loss statements. Jermaine A. Jones has 20 years of strategic market research and finance experience.
Jermaine A. Jones has teaching experience as an Adjunct Professor and Guest Lecturer in the areas of Strategic Management, Economics, Strategic Marketing & Research Methodologies, Accounting and Human Resource.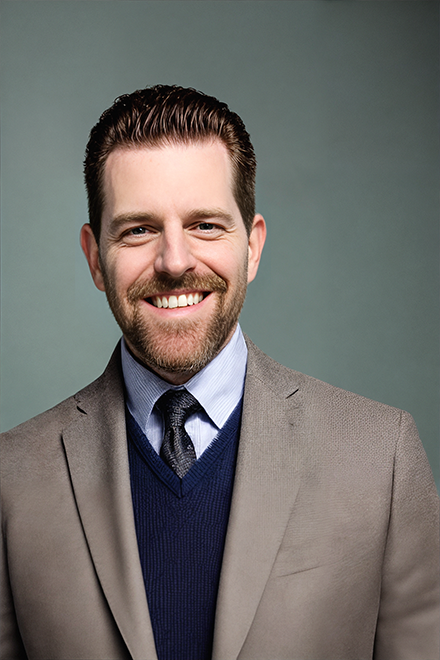 David McBride
Business Strategy and Digital Transformation Manager
For over 15 years, David has been a passionate and versatile professional, helping Fortune 200/500 companies achieve their customer and revenue growth goals. He has led and collaborated with diverse teams across multiple industries, such as Sports Marketing, Merchandise Agencies, Hospitality, Telecommunications, HR-Technology, and Insur/FinTech. He is delivering high-octane growth, profitability, and digital transformation. As a business consultant, he has partnered with clients to optimize their investments and resources, align their strategies with their vision, and improve their processes and performance. He also mentors and coaches junior consultants, sharing his best practices and insights from his extensive project and business strategy experience. He is always eager to learn new skills and technologies. Pursuing a Doctorate in Business Administration (DBA) has been a decade-long dream. He has worked this past decade while completing his MBA and obtaining over 20+ certifications in alignment with pursuing his c-suite ambitions. He believes in working hard, working smart, and working together to make a positive impact.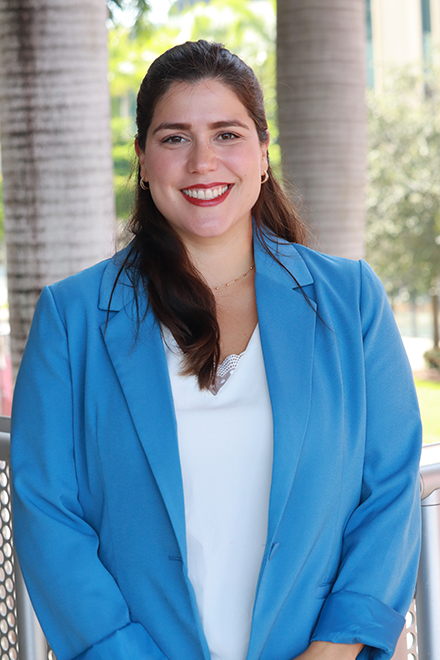 Aracelis Nass
Senior Business Program Manager
Senior Business Program Manager with more than 15 years of experience in the Tech industry. During her career at SAP, Nokia, and Microsoft, Ara has helped customers to leverage most of the latest technology developments, including Cloud computing. She is also a key player in the Microsoft partner Ecosystem. Ara graduated as an International Relations Major and completed a Master's in International Business at FIU. She then completed her Executive MBA at Hult International Business School in Dubai, United Arab Emirates. Internationalist by profession, Ara has lived in many countries and cities and has developed broad cultural awareness, with experiences in Caracas, Miami, Dubai, Seattle, and Lisbon. Either by mentoring, coaching or in speaking engagements, Ara has a passion for empowering women and the next generation to achieve more in business. She is also a Sofi Financial Institution Ambassador, focusing on fostering financial awareness and personal financial planning for the next generation of professionals. In her personal time, she enjoys running and has completed a couple of Half Marathons, including the last one, the Lisboa Half Marathon in Portugal.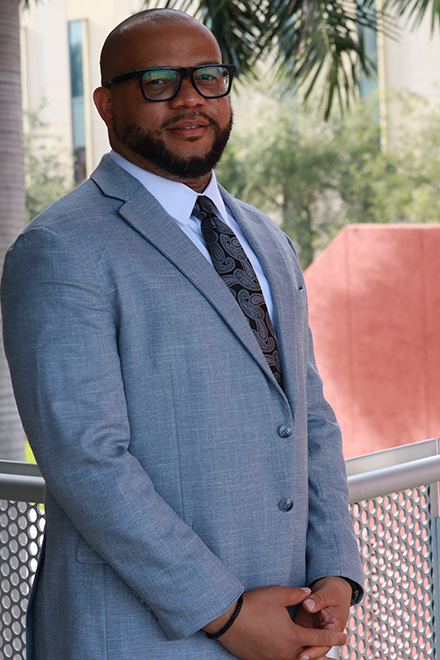 Prince Nnaji
Aviation Operations Leader
Prince Nnaji is an accomplished aviation professional with expertise in aircraft maintenance, project management, and Lean Six Sigma methodologies. As a transformational leader and strategic manager, his visionary leadership has been instrumental in pioneering initiatives within the aviation startup landscape, generating impactful industry solutions. Demonstrating unwavering dedication to excellence, he optimizes aviation operations through lean principles, driving efficiency. With an entrepreneurial spirit, Prince seeks to revolutionize aviation entrepreneurship, catalyzing ventures for transformative impact. Pursuing a distinguished DBA program, he aims to expand knowledge at the aviation-entrepreneurship intersection, shaping the future of global aviation operations for lasting success.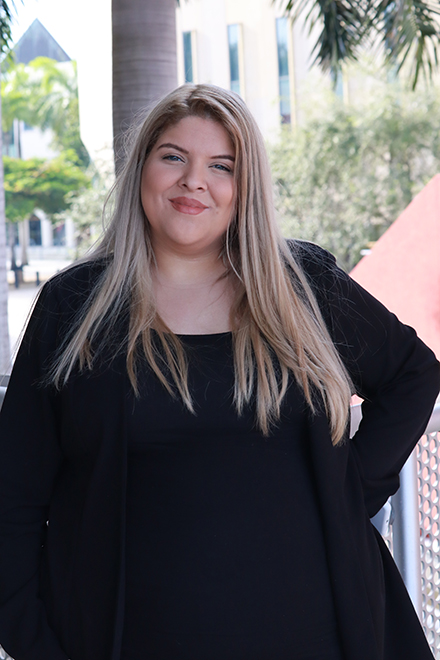 Chelsea Palermo
Payroll Specialist, Chewy
Chelsea Palermo is a payroll specialist for Chewy.com, a fortune 500 company. At Chewy, Chelsea processes payroll for not only Chewy but all the sub companies such as Chewy Insurance and Petabyte including over 35K employees. Before working at Chewy.com, Chelsea was a chief operating officer for a local school. As COO, Chelsea was responsible for the company's operations and ensuring the organization's marketability and overall success. Chelsea earned an MBA from Florida International University with a speciality in business analytics and a Bachelor of Science degree in public administration.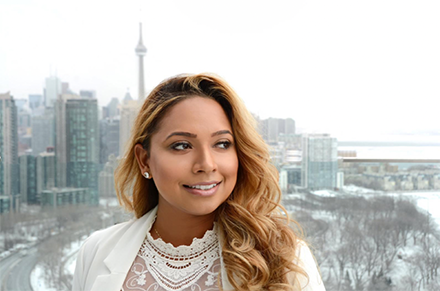 Sinead Ramsaroop
Realtor
Sinead Ramsaroop is a Realtor and Yoga Wellness Coach who works closely with executives to solopreneurs to grow their real estate portfolio and find balance and alignment, human-to-human work. After spending nearly a decade working in health care and finance, Sinead knows what truly drives the relationship between wealth and wellness. With a Bachelors of Psychology and Masters of Science in International Real Estate, her education backed with human experience is unmatched. It's how well you connect with the heart-beating people you're trying to help and communicate your understanding back to them. It's about helping people gain ownership, over their lives, over their bank accounts and in their homes. Sinead has landed coverage in corporate outlets to discuss her strategies and share her knowledge on how to build wealth in real estate. Her work is practical and is meant for the everyday person to understand how to build and sustain longevity in their finances, ultimately achieving financial freedom.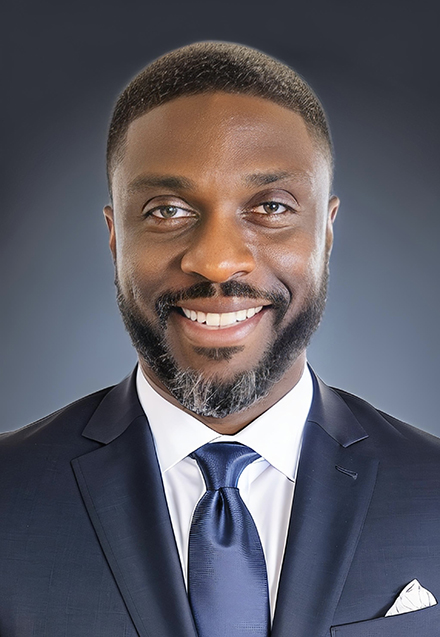 Joseph Saine
Consumer Insights Executive
Joseph is a highly accomplished Consumer Packaged Goods Executive. He has held leadership roles at Reckitt Benckiser, Coca-Cola, Dannon, and Kraft Foods. Joseph's passion for understanding the intricacies of consumer behavior has been the driving force behind his successful 15-year career. Throughout his career, Joseph has excelled in leveraging data-driven insights to drive sales performance and delivering strategic guidance to major retailers worldwide. His ability to uncover valuable insights and shape go-to-market strategies has earned him a reputation as a trusted advisor in the consumer packaged goods industry. Additionally, Joseph is known for his motivational leadership style and nurturing the growth and development of individuals and teams that report to him. Joseph holds an MBA from the University of Florida and an undergraduate degree from NYU Stern.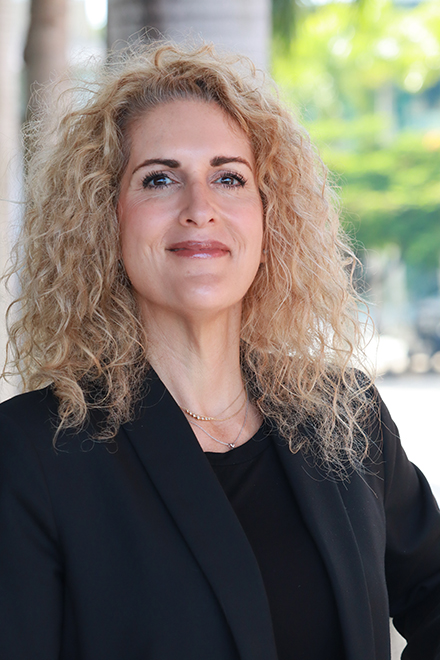 Alina Saroza
Director of Accouting and Finance
My name is Alina Saroza and I am the Director of Accounting and Finance for a Miami multifamily developer. I began my journey in both commercial and multifamily management and development over 25 years ago. I received my MBA in Business Administration and Analytics from FIU and am returning to compete full circle in the field. In my limited free time, I enjoy traveling.
Marcus Steele
Chartered Certified Accountant and Director of Proven Wealth Limited and Dequity Management Company Limited
Marcus Steele is a highly accomplished finance and general management professional with over 25 years of experience in strategic and finance leadership, as well as innovation across multi-million-dollar corporations. Marcus has held senior finance roles in Costa Rica and served as Country Manager in Trinidad, where he led a team of managers with profit and loss accountability to deliver value for a business unit spanning 24 islands within the Caribbean. Marcus is a motivational speaker who has delivered highly motivational and impactful speeches to executives in Jamaica, covering a range of business and leadership topics, as well as to young people at high schools and colleges. A Chartered Certified Accountant by qualification, Marcus holds a BSc in Accounting from the University of the West Indies, an MBA from Florida International University, and has completed an Executive Program in General Management at Harvard Business School. His notable roles include positions at KPMG, Carreras Group Limited, and British American Tobacco, culminating in his distinguished tenure as Managing Director of Carreras Ltd. Marcus has earned recognition as a top CEO in the Caribbean region and actively serves as a board member for several companies. His unwavering commitment to self-improvement is encapsulated by his personal credo: "My today's best should be my tomorrow's worst." On a personal note, Marcus is a proud father of two children, son Marquis and daughter Sonique. In his spare time, he enjoys going to the gym, reading, and participating in outdoor sports.
Cohort 6.9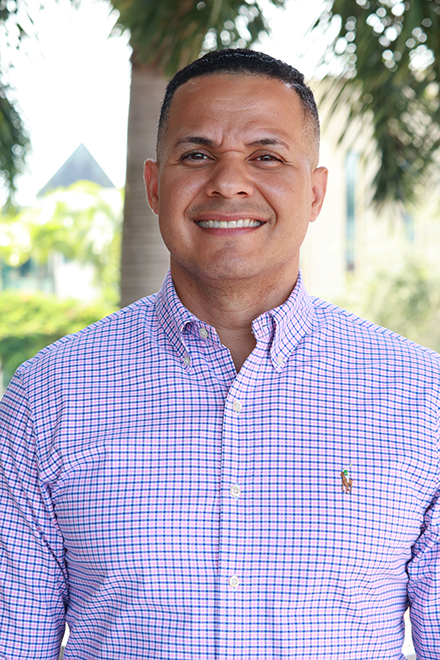 Carlos Aramboles
Senior Business Development Executive
Carlos Aramboles is a Senior Operations Manager who has served in the communities of New York and Miami for the past 12 years. Carlos Aramboles holds two Masters degrees, one of them is from Florida International University in Business Administration, and a Master of Science in Energy Management from New York Institute of Technology. Carlos has served as the point of contact for all protocol practices in companies, such as: Follet's Corporations, MACYS Inc./Bloomingdales, and Amazon. Carlos has a magnetic presence in the workplace and uses her cheerful outlook and energy to encourage others to work tirelessly towards success. In his free time, Carlos likes to go to church, baseball games, play Dominos, and go to the gym.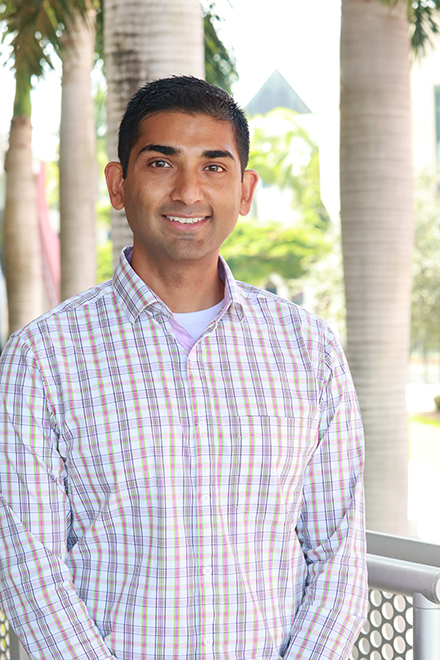 Vimal Bava
CPA
Vimal Bava is an experienced CPA with more than 15 years of business experience under his belt, in both corporate and entrepreneurial environments. With a deep understanding of financial systems and business operations, Vimal brings a unique blend of leadership and expertise to his doctoral studies at FIU. As a lifelong learner, he is driven by the transformative power of education and by pursuing a doctorate degree he seeks to train the next generation of accounting professionals & shape the future of the profession.
Edgardo Bolaños
Strategic Advisor and Director of Facilites and Cyber Security, Echo Five Group, LLC
Mr. Edgardo Roman Bolaños is an Advisor & Director of Facilities and Cyber Security at Echo Five Group, LLC. He is a first-generation American from Brooklyn, NY and has demonstrated an ability to excel in challenging environments throughout his life. Mr. Bolaños is a highly skilled and motivated professional with an impressive background in the Culinary Arts, Hospitality Management, Government, and Military service.
Mr. Bolaños, a U.S. Air Force Veteran with 7 years' experience providing Household Management, Personal Assistant, & Personal Chef services to senior executive-level military General Officers across eleven International Corporate Enterprises. While in the military he also served as a Signals Intelligence Analyst. Mr. Bolaños gained invaluable advanced Spanish language training and International Relations experience while assigned to the U.S. Embassy in Bogota, Colombia. He is fluent in English, Spanish, and American Sign Language.
In addition to his military service, Mr. Bolaños has an impressive educational background, including an Associate of Applied Science degree in Culinary Arts from Le Cordon Bleu, a Bachelor of Science degree in Hospitality Management from Johnson & Wales University and a Master of Professional Studies in Food Business from The Culinary Institute of America. Mr. Bolaños is a certified Professional Chef, who has earned his Professional Chef level I & II certifications from the Culinary Institute of America. He is set to pursue his Doctorate of Business Administration program here at Florida International University starting in fall of 2023.
As an entrepreneur Mr. Bolaños seeks to own and operate restaurants and other hospitality operations. Mr. Bolaños academic interest are related to the issues we face as a global society including threats to human food consumption and individuals' health and lifestyle.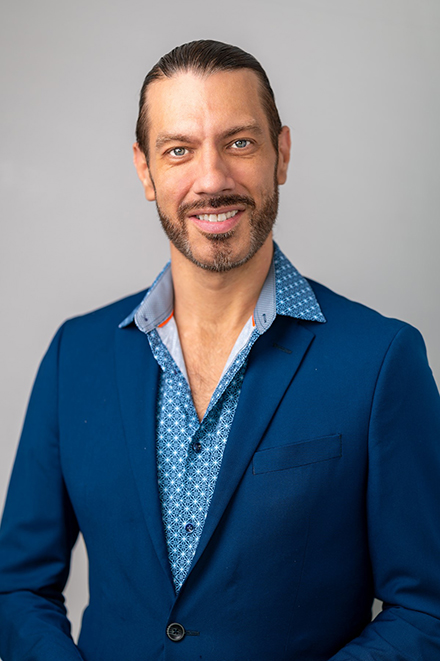 Matthew Brandon
Director of Enrollment Management, University of Miami
Matthew Brandon is a dedicated, passionate, and creative higher education leader with twenty-four years of experience in enrollment management, marketing/recruitment, and program development. He completed his BFA (Bachelor of Fine Arts) degree in design at VCUarts in Richmond, VA, and went on to earn an MBA from Virginia Commonwealth University and an MS in Global Strategic Communications from Florida International University. Matthew has worked in various enrollment management positions throughout his career and currently serves as the Director of Enrollment Management at the University of Miami, Miller School of Medicine, Office of Graduate Studies. With his diverse educational background and extensive expertise, he brings valuable insights and strategies to drive successful enrollment outcomes and program development in the higher education sector. As a gay man, Matthew is particularly interested in researching diversity issues in business and seeks to contribute to creating more inclusive and equitable environments. His ideal job would be one that allows him to be a creative, communicative, and innovative problem solver in a business that values a healthy work-life balance. Matthew's passion for his work, combined with his dedication to diversity and creativity, make him a valuable asset in the field of higher education.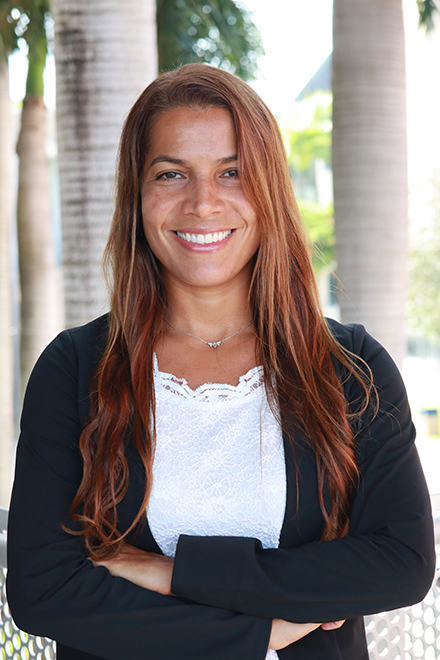 Cleidy Fernandes
Chief Commercial Operating Officer, CMA CGM
Cleidy is the Chief Commercial and Operating Officer for the Latin America Region at CMA CGM - 3rd largest container maritime group worldwide, present in over 160 countries and serving 420 of the world's 521 commercial ports. In her current scope, Cleidy is in charge of driving the network commercial activities in 40 Latin America & Caribbean countries, including sustainability, sales, marketing and pricing strategy departments.
Cleidy has 25 years of experience in the logistics and maritime industry, worked in multiple countries and has held strategic positions in network management, sales management, operations, e-commerce, strategy, pricing, training and customer service. Prior to CMA CGM, she worked for CP Ships, Hapag Lloyd (5th largest container group) and Panalpina (world's leading provider of supply chain solutions).
Before making a career change to the maritime industry, Cleidy was a journalist. She holds a bachelor's degree in Communications and Arts from Unisanta, Brazil and a Master in Business Administration from the Massachusetts Institute of Technology, Boston USA. At MIT , she was also awarded additional certificates specialized in Sustainability, Business Analytics and Entrepreneurship & Innovation.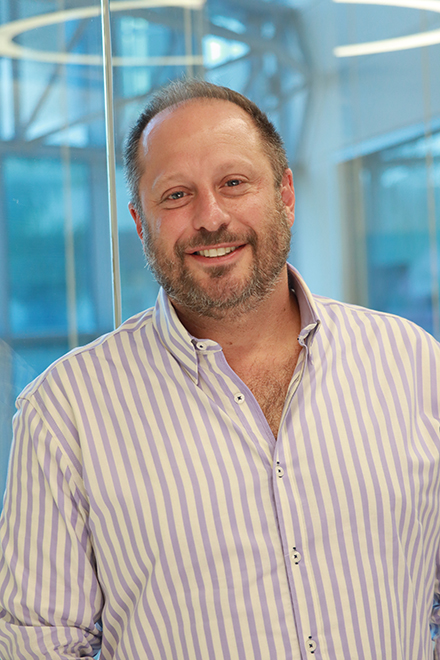 Andrew "Avi" Greenbaum
Founder and Principal, Hudson Capital
With Triple Double, Andrew and team bring forth the strategies they have employed over nearly two decades of development and management. Specializing in medical and commercial office, as well as hotel to residential conversion projects, Andrew and his team have been adding value to projects through multiple avenues, including adaptive re-use, lease-up and renovation. Andrew has managed, bought and built over 4,000 residential units and over 9 million square feet of commercial space. Andrew brings his vision and expertise on acquisition, management, development, corporate operations and finance. Prior to Triple Double and Hudson Holdings, Andrew was a Founder and Principal of the Miami based company, Hudson Capital. Hudson Capital was a mixed-use developer encompassing residential and commercial rental properties, ground up construction and condominium conversions. Hudson Capital developed over $1 billion of commercial property. At Hudson Capital, Andrew focused on acquisitions, finance and operational functions. He worked closely with institutions, brokers and individual property owners in search of value-add propositions. Andrew also served as a Principal and Director of Washington Mortgage, a mortgage banking joint venture with Wells Fargo. Andrew has held NASD Series 7, 63 and 55 licenses. With these licenses and utilizing his customized strategies, he traded various financial products, commodities and derivatives. In 2000, Andrew founded Spectrum Capital Partners LLC, a trading firm specializing in proprietary trading of stocks, futures and other financial products. He expanded the business to 200 employees and in 2002 merged the company with his former employer, a NYSE firm, before selling his share in 2003. In 1998, Andrew co-founded Foundation Source, a financial service software firm that has become the largest administrator of private charitable foundations in the United States. Clients include JP Morgan, Morgan Stanley, Northern Trust, TD Ameritrade, UBS and Wilmington Trust. Beginning with $20 million in venture capital, Foundation Source currently has over $10 billion in assets under administration. Foundation Source sold for over $110 Million Dollars. Andrew holds a BA from Yeshiva University and a JD from Brooklyn Law School.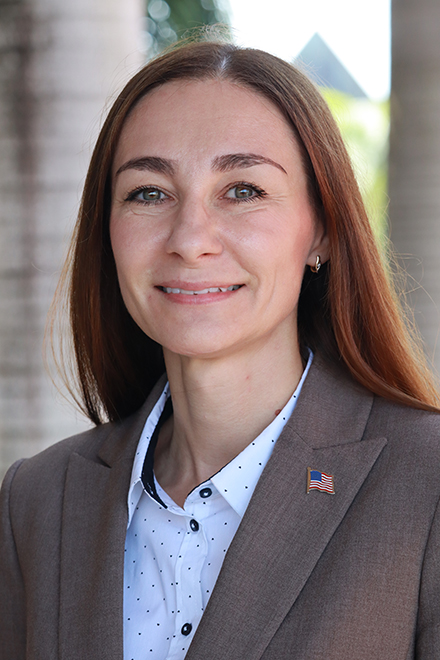 Katherine Grisham
Director of Articulation and Academic Agreements, Barry University
Dr. Katherine Grisham is a professional Business Administrator with overall 21 years of experience in education industry both in the US and abroad to include higher education, private sector, and K-12 education system. She currently serves the Director of Articulation and Academic Agreements at Barry University in Miami, FL where she is responsible for strategy planning, implementation and leadership for the ongoing development of mutually beneficial academic partnerships between Barry University and educational organizations and other entities on the local, national and international level that result in undergraduate and graduate enrollment. Before joining Barry University, she worked for the world largest private education international company for 5 years where she oversaw academic operations of an international language campus, was a member of a charter school leadership team for 3 years, served as an Associate Professor for a public University abroad for more than 10 years and was a partner in a business. Katherine holds a Master of Business Administration in Management and a PhD in Teaching and Education degrees. Being admitted to the DBA program, Katherine strives to take her knowledge of business administration practices and strategic management to the new level to advance in her career and proactively address the challenges facing business sectors in today's economy.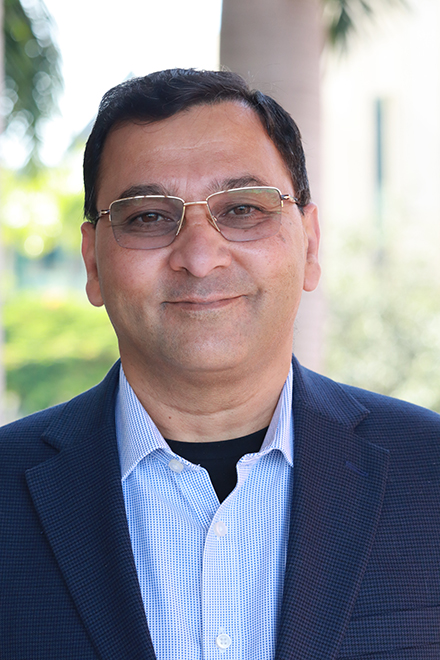 Fahim Haque
Senior-level Executive | Member of Leaders Council
I am a collaborative, entrepreneurial and highly adaptable senior-level executive with over 20 years of experience designing and implementing business strategies, organizational development and corporate governance for startups and mid-sized organizations. I leverage my diverse skill set that spans full PnL responsibilities, negotiation and team building. I started many successful retail, healthcare, manufacturing and customer-focused businesses. I'm also known for inspiring confidence, fostering trust and building consensus across disciplines and professional levels. I completed my MBA from the University of Guelph, Canada, in 2008 and my Advanced Management Program (AMP) from Harvard Business School a few years ago. I am participating as a Member of the Leaders Council at the Hill and Levene Schools of Business, University of Regina and in Past, as an Advisory Committee Member of the Federal Government of Canada (Indigenous Services Canada) in Alberta.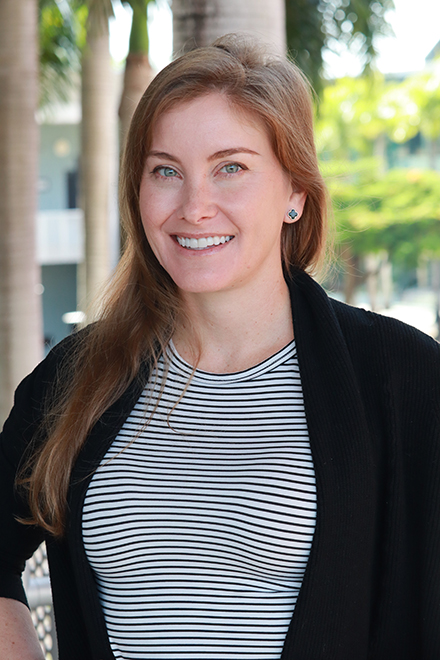 Elizabeth Kapp
Program Manager, TKE
Elizabeth Kapp currently references two decades of experience in project and program management in her current role as the Business and Commercialization lead for TKE. Scholastically she has earned a Project Management Professional certification and a Black Belt in Lean Six Sigma as well as two Masters: Engineering and Operations Management from Drexel and an International MBA from Duke. She has led engineering and manufacturing change management across several industries by leveraging her proficiency in team dynamics and has generated millions of dollars in realized cost savings. Her goal is to provide performance guidelines that are easily understood, adopted and managed by all sectors.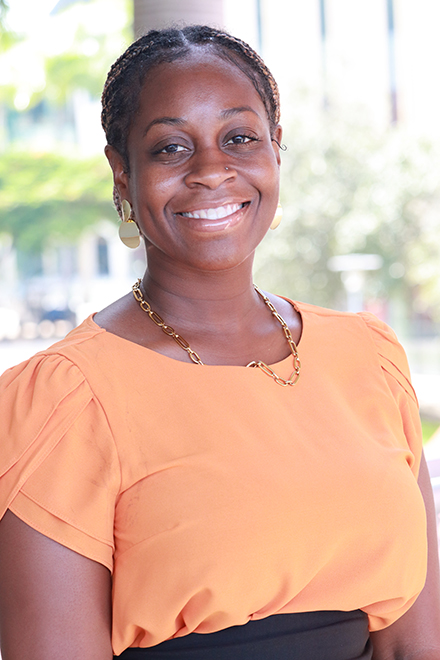 Tanay King
Social Studies Teacher, Redland Middle School
My name is Tanay King and I'm currently a Social Studies teacher at Redland Middle School. I'm also a retired US Army veteran, born and raised right here in Miami, Fl and have a genuine passion for giving back to my community through education and enriching the youth. Although I'm passionate about my current career, my professional goal to establish and own a hospitality-focused consulting firm. Outside of my profession, I enjoy being a mom and spending quality time with family and friends. Beyond the desire of achieving a Doctorate, I hope to network and build a sense of camaraderie within my cohort.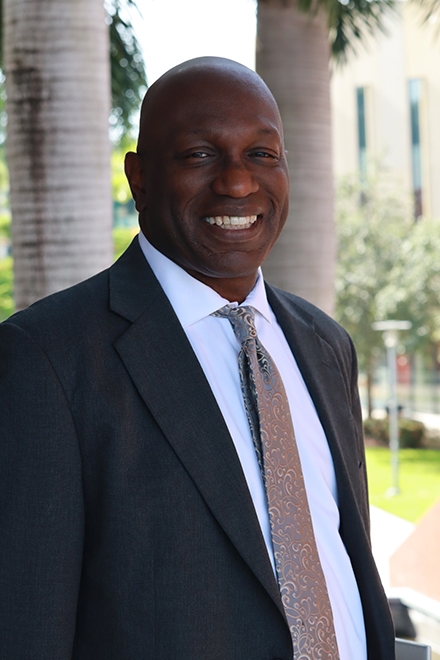 Ahmad Pelzer
Director, AJP Management
Ahmad serves as Managing Director for AJP Management, a private research and advisory firm, with a focus on real estate and infrastructure project management, strategic planning, real estate market research studies, and government services. He previously worked at Northrop Grumman in Melbourne, Florida as a Cost Analyst. Ahmad is retired US Army Reserves COL served 35 years. He currently serves as Chairman of the Space Coast Symphony Orchestra in Brevard County and on the Executive Board for the Museum of Military History in Kissimmee, Florida. Ahmad is a graduate of the Hollo School of real estate with a Master of Science in International Real Estate and a received his Master of Business Administration for Webster University.
Cesar Rubio
CPA | Accouting Professor at Santa Monica College
Cesar Rubio is a self-motivated professional with over 20 years of hands-on experience in all aspects of accounting for diverse organizations, with advanced academic and teaching acumen to secure positions with high-growth potential. He has been a full-time accounting professor at Santa Monica College (SMC) since the Fall of 2015. He concurrently operates a small tax practice conducting tax preparation and planning.
Before joining the faculty and opening his tax practice, Cesar worked in various industries, such as the entertainment industry at Sony Pictures as an accountant, the education industry at Cal Tech as a Cost Analyst, and the travel industry as a Director of Finance. He later became a Certified Public Accountant (CPA), joined a regional CPA firm as an auditor auditing cities and counties, and worked as a tax associate preparing individual and business tax returns, which he was later promoted to Controller of the firm. After several years as a controller, he became intrigued by taxation law and left the controller position for a career in taxation, focusing on individual and business tax return preparation and tax consulting and planning.
Cesar received his Bachelor of Science in Business Administration with an emphasis in Accounting from California State University, Los Angeles, his Master of Science in Taxation (MST) from Golden Gate University, and his MBA from California State University, San Bernardino. Cesar is a member of the California Society of Certified Public Accounts (CalCPA) and a member of the American Institute of Certified Public Accountants (AICPA).
In his free time, Cesar enjoys traveling, experiencing RV camping, watching suspense and thriller movies, listening to music, reading mysteries, sightseeing, exploring wine-tasting locations, discovering new restaurants, and spending time with his partner, family, and friends.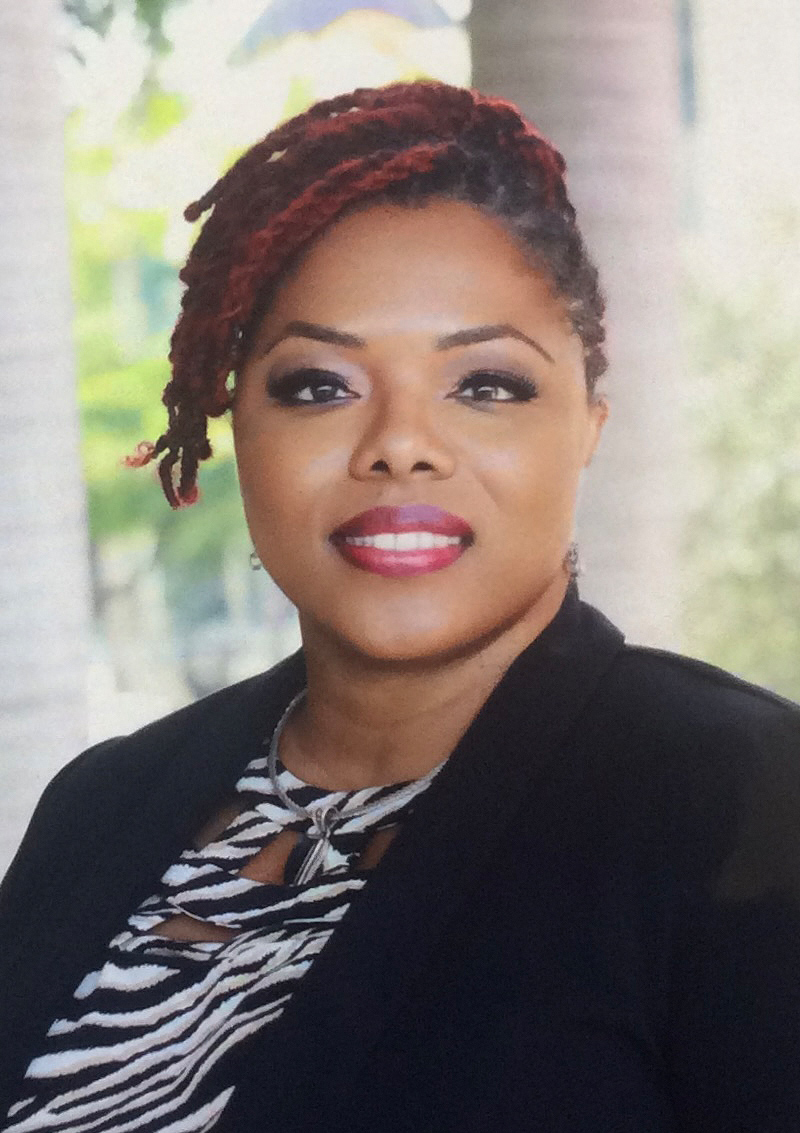 Cynara Taylor, MBA, PMP
Project Manager, University of Miami
As a Project Manager in the Office of the Vice Provost for Research and Scholarship, Cynara is responsible for managing the Foreign Influence Initiative at the University of Miami, implementing federal and state regulations to ensure security of research and other engagements through disclosures and educational initiatives. Previously, Cynara worked as an Information Systems Consultant and Project Manager with the Bahamas Development Bank developing systems to improve organizational efficiency and operations. She has over twenty years of experience in offshore banking and information systems development, and has worked for such companies as, Lloyd's TSB Bank & Trust (Bahamas) Ltd., The Royal Bank of Scotland (Nassau) Ltd., Winterbotham Trust Company Limited, and the Securities Commission of the Bahamas. Cynara graduated with a Master of Business Administration, Business Analytics degree from the University of West Florida and holds a Project Management Professional (PMP) certification from the Project Management Institute (PMI).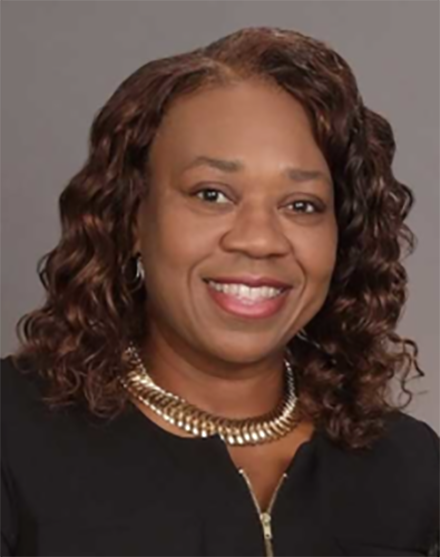 Michelle Thames
Miami-Dade County
Michelle R. Thames is an IT Professional employed with the Miami-Dade County Information Technology Department. Of the 34 years employed with Miami-Dade County, 30 years of Ms. Thames' career has been in IT Management. She has held positions such as Computer Services Manager, IT Infrastructure Manager, Systems Support Manager, Chief of Information Technology, and IT Business Architect. Ms. Thames has served as the Chair of the IT Committee with the American Association of Port Authorities, a member of Women's Society of Cyberjutsu and recently served as a Mentor in the Women In Tech Mentoring Program at Miami Dade College. Ms. Thames has both a bachelor and master's degree in Management Information Systems.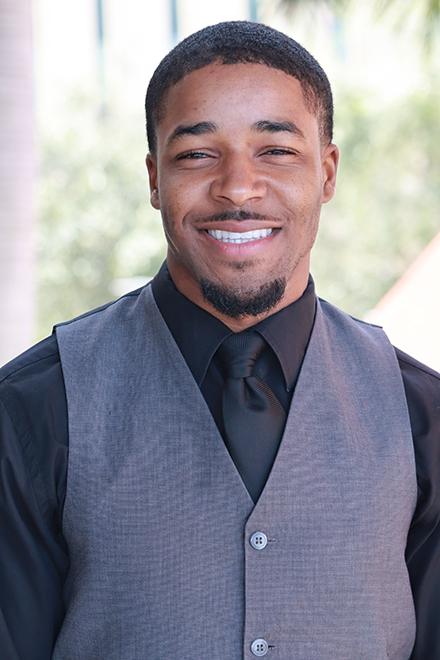 Randen Thomas
Principal Broker | R.A Thomas Realty
Randen is the CEO of R. A. Thomas Realty, the Nation's Fastest Growing Independent-Based Real Estate Brokerage. Before starting his own firm, he began his real estate career as an investor in residential real estate and as a senior property manager for investors of properties worth more than $17 million dollars. Randen is a United States Army veteran, where he previously held the position as a Human Resources Sergeant. He is a results-driven business professional with more than 8-years of managerial and leadership experience. He has a strong background in finance, human resources, operations management, marketing, and a proven track record of building successful businesses from ground up.
Currently, Randen oversees the day-to-day operations of his real estate brokerage firm and serves as president and instructor at his firm's educational center, where he personally provided instruction and training to more than 4,000 students. Randen has been involved in several real estate transactions as a real estate agent, real estate broker, mortgage broker, property manager and investor. His expertise and leadership style has empowered people of all ages to achieve their business and personal goals. Randen holds a license as a real estate broker, a license as mortgage broker, and a license as a real estate instructor. In 2021, he earned his Master's in Business Administration from Keiser University and is now pursuing a Doctorate in Business Administration at Florida International University.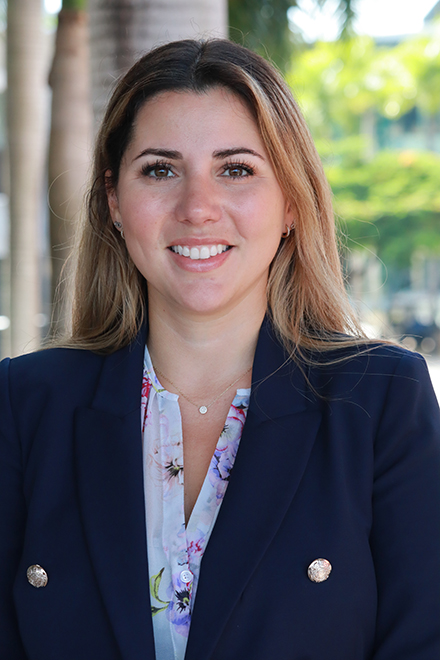 Adriana Trespalacios
Real Estate Agent
Adriana started her professional career in higher education administration while completing her Masters in Interior Architecture from Florida International University. Her tenure at FIU included roles in facilities management, academic affairs and student affairs. Her studies in design and experience in higher education enabled her to produce a masters thesis on building a student center than affords student success.
After thirteen years at FIU, she ventured into the world of real estate sales, investing and private lending. She hopes the Doctorate of Business Administration will afford her new business perspectives to level up her abilities. Seven years in the real estate market in South Florida has only taught that her drive and having the competitive edge is what her next steps should be.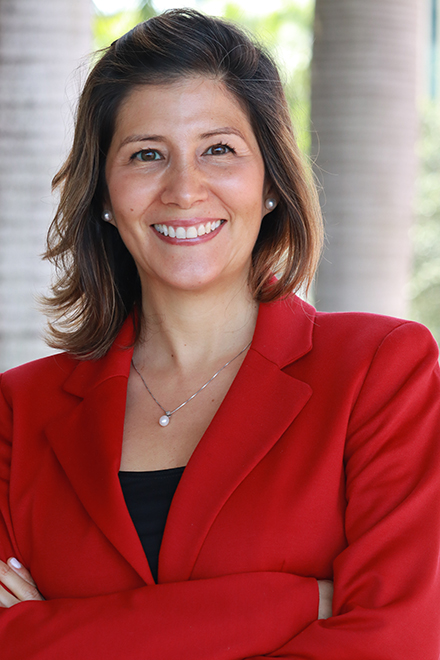 Duilia Turner
Leadership and Foreign Affairs Advisor | Founder of LeadIn Consulting
"Dui" Turner is a Leadership and Foreign Affairs Advisor and the founder of LeadIn Consulting. As an international speaker and lecturer, she has collaborated with the United Nations, the Organization of American States, the Wilson Center, and the Special Operations Community. A retired Air Force Officer, Dui held key positions in crisis response, STEM, and military diplomacy. She completed 25 years of active duty service as the first Chief of the Women, Peace, and Security at the United States Southern Command. She serves as a senior fellow with Women in International Security (WIIS) and the Jack D. Gordon Institute for Public Policy at Florida International University. Dui is also an avid mindfulness practitioner with a personal commitment to share wellness practices and adaptive yoga with veterans coping with trauma. She lives in Florida, with her husband and twin boys.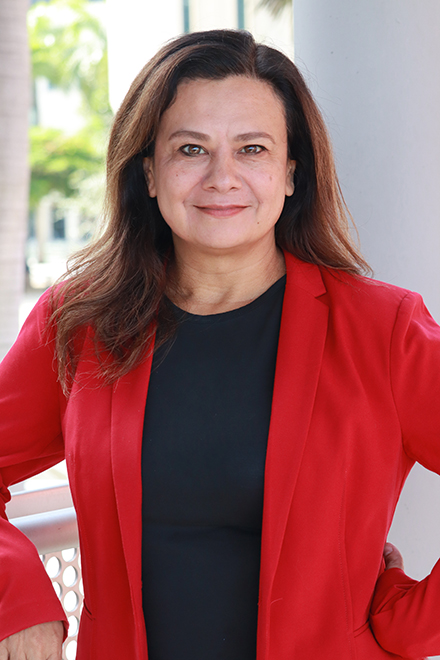 Eva Wolf
CEO, Airwolf 3D Printers
Eva Wolf is a recognized business executive and innovator in the 3D printing industry, whose natural aptitude for numbers and data analytics have guided her successful career trajectory. Her decade-long leadership in the additive manufacturing sector has led to the development of novel solutions that serve diverse industries, from education to corporate environments. Eva's insightful approach to the competitive 3D printing landscape has resulted in the inception of proprietary technologies, enabling high-speed printing in a broad array of plastics. Prior to her substantial contributions in the tech industry, Eva deployed her inherent analytical skills as a Municipal Bond Analyst and Financial Advisor. In this capacity, she served several cities, redevelopment agencies, and school districts, assisting them in their financial planning and strategies. A dedicated lifelong learner, Eva possesses a Bachelor of Science Degree in Business Management from the University of Redlands and an MBA from the University of California, Irvine. Beyond her professional commitments, Eva devotes herself to community service and education, demonstrated by her roles on numerous advisory boards and councils. Marrying her passions for technology, mentorship, and creativity, Eva pursues hobbies such as acrylic painting, 3D modeling, and supporting the sight-impaired community.