Cohort 5.6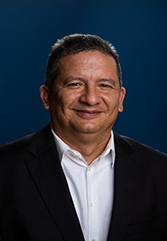 Fidel Chacon
Onboarding Strategy Manager
Fidel Chacon is a Payment Products Operations professional with over 20 years of experience in the USA and in Latin America. He's currently a member of the FedNow Onboarding team with the Federal Reserve Bank of Boston (First District). FedNow is a Real Time Funds Settlement Service being developed by the Fed and expected to revolutionize the US Payments Industry Landscape for years to come. Before this role, Fidel was Senior Payment Products Manager for Amazon Latin America, right after a successful 17-year career with Visa Inc in different operational and leadership roles within the USA and Latin America Regions. He received his Bachelor of Arts, Economics, from the Universidad Central de Venezuela in 1993 and his Master of International Business (MIB) from FIU in 2003. Fidel has experienced firsthand the evolution of the Payments Industry at a global scale. From the traditional plastic-based transaction to the ecommerce explosion, technological milestones, digital payments revolution (chip, token), as well as moving funds real time. All in all, a professional journey being part of a resilient and innovative industry focused on technology, evolution and financial inclusion.
Samantha B. Dacius
Project Controls Professional Project Controls Professional III | Consultant
Samantha is a Project Control Professional at Jacobs who maintains financial cost controls for transportation portfolio for Collier County in Naples, FL. Her duties include but not limited to financial analysis, monthly forecast reporting, project proposal pricing and maintain project performance to achieve organizational goals. Separate from Jacobs, Samantha also started a consulting firm that caters to small businesses where she provides a range of services such as strategic planning, organizational change development, managerial training, space renovation, workflow centralization and more. The focus of the firm is to support small businesses manage staff most effectively and help daily processes and procedures become more efficient. Samantha holds a bachelor's degree in Biology (Premed) from Regis College in Weston, MA and a Master of Science in Leadership Management, Corporate Communication from Northeastern University in Boston, MA.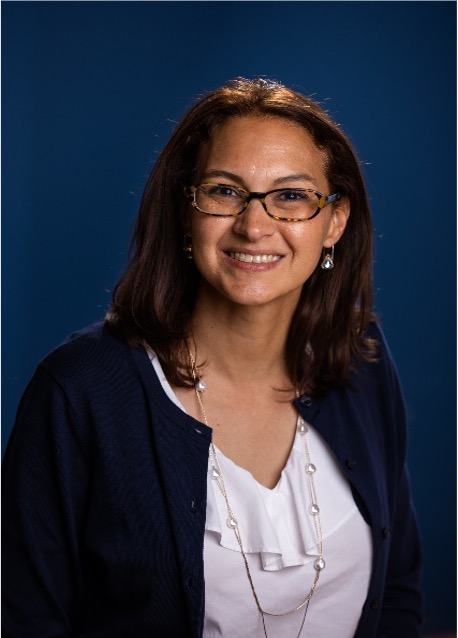 Lucia De Paz
Entrepreneurship and Innovation | Associate Professor
Lucia De Paz is Associate Professor for Business Administration at Principia College in Illinois. She also serves as Director for the Center for Entrepreneurship and Innovation. She has 15 years of experience in multinational corporations, including Nestlé, Johnson & Johnson, and Millicom. She has worked internationally with oversight or roles in 25 countries in Latin America, Europe, and Africa. De Paz has managed products with yearly revenues of over $30 million and budgets of over $4 million. While at Nestlé, De Paz managed and was brand champion of NESQUIK® and MILO® in Ecuador, two of the company's multibillion dollar, worldwide brands. Though at Edelman only briefly, De Paz gained a keen sense for public relations, which later allowed her to generate three strong PR campaigns that reached Free Press records and earned her a Silver Effie and a first-place Nestlé brand award.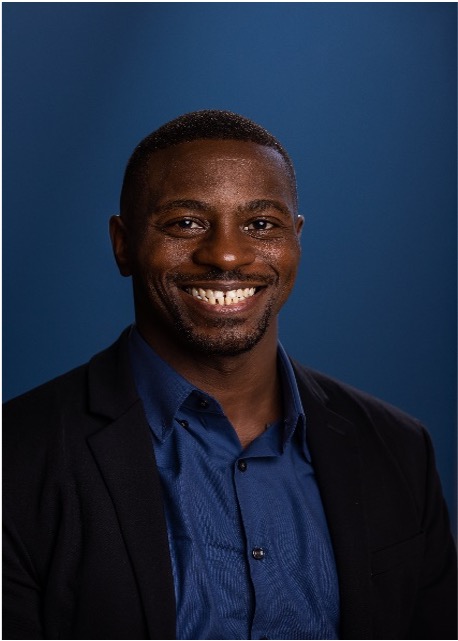 James Hatcher
Retired U.S. Army SSG
James Louis Hatcher is retired from the United States Army, where he served ten years as a paralegal specialist. As a Florida native, he enlisted in the Army shortly after his first year of college. Initially entering as a way to fund his education, he found a liking for serving the national and decided to make a career out of it. James has served in a variety of leadership positions throughout his military career including key operational assignments in Iraq, Afghanistan, and South Korea. As a paralegal Noncommissioned officer, James made it his mission to provide mentorship, leadership, and guidance to subordinates as well as top leadership alike. James military education includes Basic Combat Training, Advance Individual Training (27D), Warrior Leaders Course, and Advance Leaders Course. James earned an Associate in Arts in Business Administration and a Bachelor's in Applied Science in Supervision and Management (Human Resource Management Concentration), both from Miami-Dade College. He is currently in the last term of the Master of Science in Human Resource Management at Florida International University. James' accomplishments include: Miami-Dade College Foundation Scholarship Awardee 2019-2020; Fort Motor Scholarship Awardee 2019-2020; Graduated U.S. Army Advance Leaders Course with honors, exceeding course standards, earning four superior ratings on evaluations, and making course Commandant's List with a final GPA of 98.6% (2016); Recognized by Lieutenant General Flora Diana Darpino, The Judge Advocate General, with a coin of excellence for outstanding performance and leadership 2016; Recognized by Major General Thomas E. Ayres, Deputy Judge Advocate General, with a coin of excellence for outstanding performance and leadership 2014; Non-Commissioned Officer Professional Development Ribbon (2), and a Meritorious Service Medal.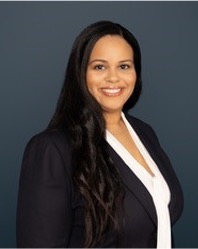 Bianca C. Houston
Consultant
Bianca Houston is an innovative, collaborative, and energetic Consultant with a decade of experience leading government agencies and Fortune 500 companies to achieve operational excellence within the Healthcare sector. Bianca began her career managing complex integration projects for healthcare companies. Her passion, leadership, and tenacity has been acknowledged by way of promotions to coveted Data Analyst, Data Scientist, and External Consultant Roles. She has experience in Healthcare Revenue Cycle, Project Management, Data Analytics and Visualization, AI, and Machine learning. As a forever learner, Bianca holds both a Master of Business Administration from Purdue University and a Bachelor of Science in Business Administration, in addition to several certifications. Born in Queens, NYC and raised in Florida, Bianca spends weekends with her children visiting beaches, trying new restaurants, and attending sporting events.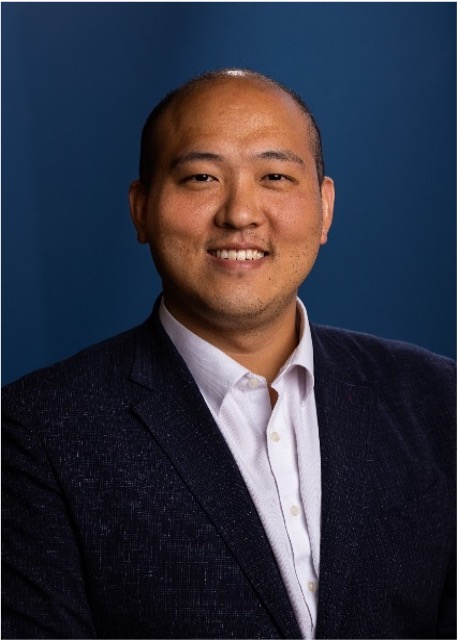 Kunmin Kim
Director and Trust Fund Administrator
Kunmin KIM(Mr.) is a Director of the Ministry of Economy and Finance of Korea, currently serving for the Central American Bank for Economic Integration (CABEI, BCIE in Spanish) as a Trust Fund Administrator. His mission in CABEI is to identify and prepare development finance projects in Central America that incorporate Korean content, technologies, and solutions. He has 16 years of policy experience, mainly from the Korean government and international organizations. Kunmin KIM has built up expertise in various corporate policies, such as SME support policies, public enterprise evaluation policies, and chaebol regulation policies.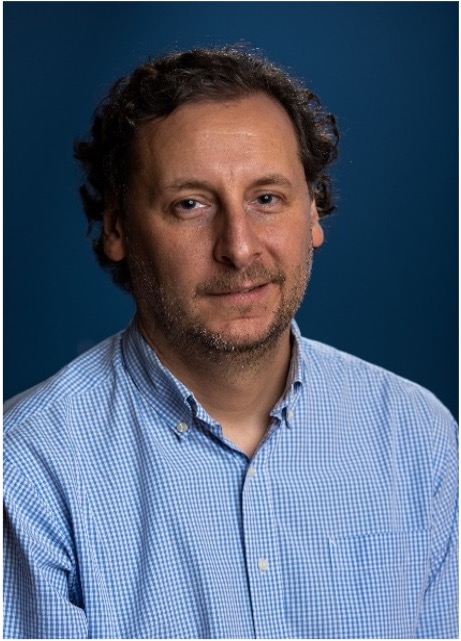 Mauricio Klecky
Financial Planning and Analysis Director
Mauricio is a skilled professional with substantial financial and operational reporting, project valuation and technological innovation experience at one of the main bottling companies in the world. His professional career in financial transformation spans the airline industry, heavy machinery, and the insurance sector. Born in Chile, he has worked there and in Connecticut. Mauricio holds an industrial Engineering degree from the University of Chile and an MBA from the University of Maryland.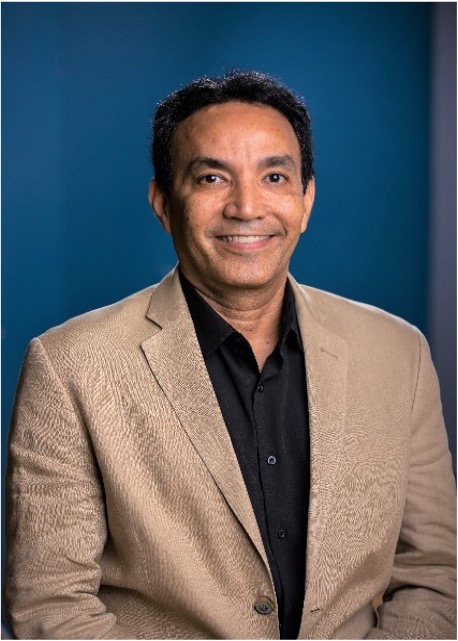 Alfredo Moran Hassan
Project Manager, EPIC Consultants
Alfredo is an Entrepreneur, engineer, professor and CFO with a B.S. and M.S. in Industrial Engineering from FIU and twenty-five years of struggles, victories and defeats in the consulting and construction arena with EPIC Consultants Inc, founded in 2003. He takes pride in applying a continuous improvement approach in all aspects of life; thus, his goal for the next three years is to keep growing, challenge his paradigms and perhaps have a positive impact on the program, his colleagues, and mentors.
Through the years, he has implemented, coached, and facilitated process improvement in over 40 industries such as manufacturing, medical, aviation, banking, and supply chain, and trained over 2000 professionals in Supply Chain Management, ISO Systems, Leadership and Lean 6 Sigma Certifications in the US and Latin America. On the construction side, for the past 10 years, worked on projects utilizing Lean principles at Miami International Airport, Miami Dade County and Jackson Health System and currently expanding to military bases in Florida, Georgia, and Louisiana.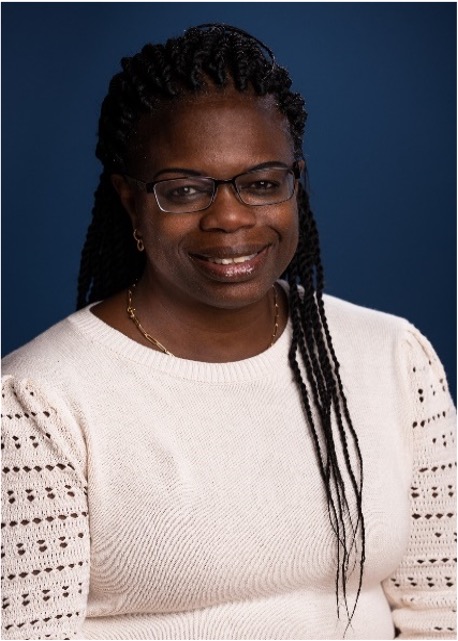 Grace Odediran, MBA, MSC
Sr. Director of Administration, Hackensack Meridian Health
Grace Odediran serves as the administrative leader for all neuroscience hospital and practice operations for the HMN Neuroscience Institute at Jersey Shore University Medical Center. Hackensack Meridian Health is New Jersey's largest and most comprehensive health network. Jersey Shore University Medical Center is ranked #6 in New Jersey, and is ranked High Performing in the U.S. in nephrology and orthopedics. Grace works in collaboration with Department Chairs to provide leadership to institute staff and manages the operational rollout of strategic business plans, her responsibility include creating and managing subspecialty, neuroscience care teams, service line oversight in collaboration with the executive team of JSUMC.
Grace's career spans a course of over 15 years in public service in providing strategic leadership to cross-functional teams in support of transforming organizational operations with the ultimate goal of delivering and maintaining excellent service levels while simultaneously championing continuous improvement and profitable growth.
By defining impactful visions and objectives and implementing impactful strategies dedicated to achieving them, Grace has enabled the attainment of immediate, noteworthy results, while building a foundation for long term sustainable success. Grace graduated from New Jersey City University where she studied accounting and went on to receive her Master in Accounting with a concentration in Government and not for profit Accounting from Rutgers University. Grace is married with two children and enjoys spending time with her growing family.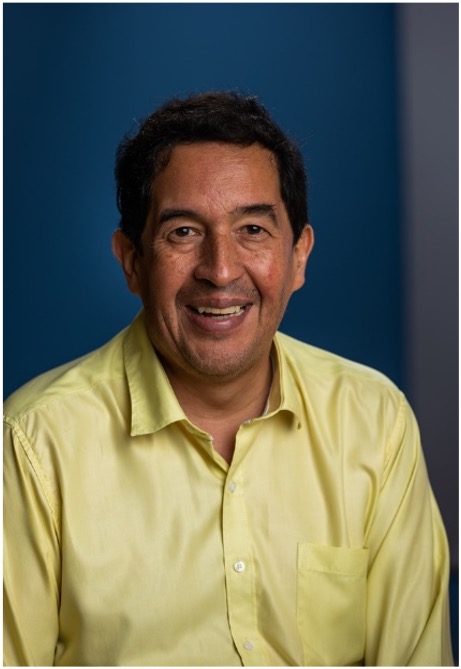 Fernando Parrado
General Manager and Founding Partner, Global Minds SAS
Fernando Parrado is an accomplished entrepreneur and seasoned executive with more than 20 years of experience in technology, management, sales, customer service, and training in multinationals, government, and the educational sector in USA and Colombia.
Mr. Parrado's professional career began in the IT sector. He had several roles like Project Manager, IT Projects Supervisor and Director of Technology. He managed several IT projects, supporting critical systems 24/7 for the bank, communication and airline industries and led IT project using methodologies like PM and Scrum. At the public sector, he led projects, valued in 3.5 million dollars to improve the state of the IT systems in Colombia.
After living 10 years in USA, Mr. Parrado returned to Colombia and because of his International/Intercultural experience he started a career in the International Business field. Mr. Parrado has designed and delivered a range of executive training programs and conference examining the cultural impact in negotiation and cross-cultural communication. In 2011 Fernando Parrado created Global Minds S.A.S.
Global Minds S.A.S. specializes in Intercultural training and support companies to open international markets focusing in the Americas. Fernando Parrado had been consulting and helping Colombian companies in understanding how to reach the US market, and USA companies in how to grow business in Colombia and Latin-America markets.
Fernando Parrado serves as an Adjunct Professor at both Sergio Arboleda University in the College of Business in Bogota Colombia and Andes University in the field of Multiculturality and Multicultural Projects. He had been researching the culture impact in Intercultural communication and Global Negotiation. He is part of Globe 2020 team in Colombia.
Fernando Parrado is based in Bogotá, Colombia. He is trilingual: Spanish is his native language; he is fluent in English and speaks conversational Portuguese. Fernando has a B.S. in Industrial Engineering, a B.S. in Electrical Engineering from the Javeriana University in Colombia and a M.S. of Science from the University of Tennessee in the United States.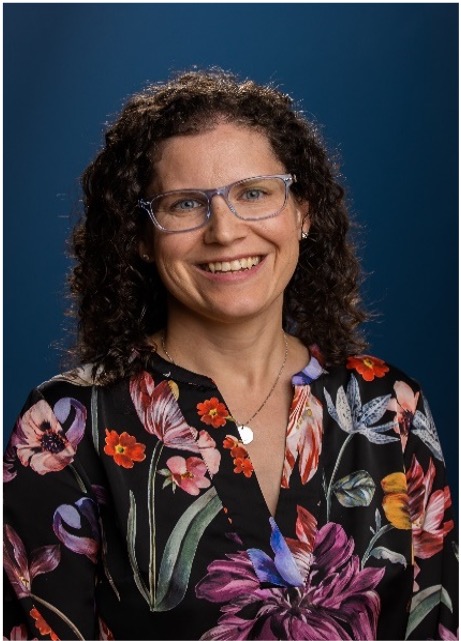 Nicole Rudner
Director, Practice Groups & Industry Sector Teams
Nicole Rudner is the Director of TerraLex's Practice Groups and Industry Sector Teams. She connects members across the globe for the purposes of knowledge sharing and collaboration. She also works closely with TerraLex leadership on the development of strategies to leverage the combined strengths of members for the benefit of clients with cross-border and multijurisdictional legal needs. With a background spanning multiple industries, Nicole works creatively, resourcefully, and strategically. Previously, she held business development and marketing roles at one of the largest law firms in the world, as well as at one of the largest law firms in Florida. She has also held a senior marketing role at a not-for-profit organization. Nicole holds the designation Certified Association Executive from the American Society of Association Executives.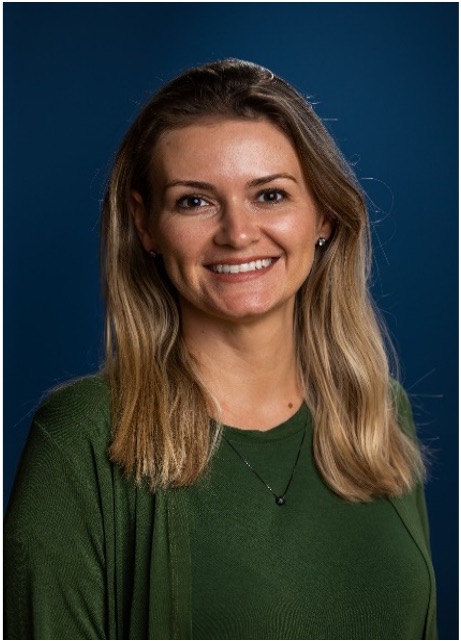 Danielle Santos
Head of Internationalization, Ânima Educação
Danielle is an enthusiastic international business development leader with a large experience in the education industry. A results-oriented person with strong interpersonal and cross-cultural skills acquired over the years living in different countries of South America, Europe, and Asia. She leads international projects for an educational group from Latin America, identifying opportunities and understanding complex business problems across institutions and geographies. Her projects impact approximately 330,000 students, through more than 140 international cooperative agreements in favor of quality education and global competencies. Danielle has also worked for multinational companies and enabled global business through enhancing intercultural competency. She holds a Master's degree in International Business from FIU. Additionally, Danielle is passionate about education, culture, and people development.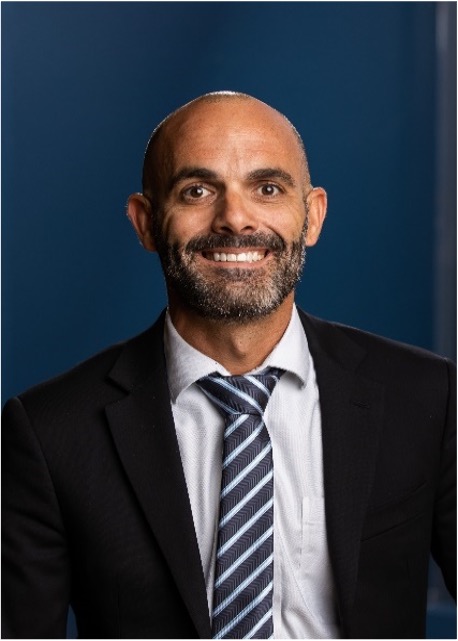 Albert Seither
Director, Business Growth Lab & Entrepreneurship Academy
Albert is a serial entrepreneur, turned business coach, turned educator who has founded a handful of startups, run multiple others, and helped thousands of startups clarify and execute their growth strategy. For the past few years, he has worked in entrepreneurship education. Albert was the Director of the Entrepreneurship Academy and Business Growth Lab at the State College of Florida. Before that, he was at the University of Tampa where he taught for the Entrepreneurship Department and was also the Entrepreneur in Residence at UT's Lowth Entrepreneurship Center. Albert oversaw the Spartan Incubator and Accelerator which included developing entrepreneurship programming and coaching both student and community businesses. He also was responsible for opening The Center for Entrepreneurship and Innovation at Clearwater Central Catholic High School, the first entrepreneurship center (with a dedicated space) at a high school in Florida where he also taught entrepreneurship, design technology, and business management. The decade before delving into the academic world of entrepreneurship, Albert was the Founder and CEO of The Startup Expert, a coaching and business services company aimed at turning business owners' ideas into reality. Albert graduated from The University of Florida with a degree in Public Relations, and is a Certified SCORE Mentor, and Certified Small Business Coaching Specialist. He earned a Master's in Entrepreneurship from The University of Tampa and won first place in the 2019 New Venture Expo with one of my businesses. Albert fell in love with startups when he moved to NYC in his twenties where he got a job at a startup accounting firm as the first sales rep. It took 5 years to scale it to $60 million in new business, annually. Whether he is helping you form a pitch deck, reworking monetization strategy, defining your ideal growth hacks, or helping you create a culture that ensures minimal customer churn and maximum customer satisfaction, he deeply cares about the effectiveness of the businesses his clients and students are building!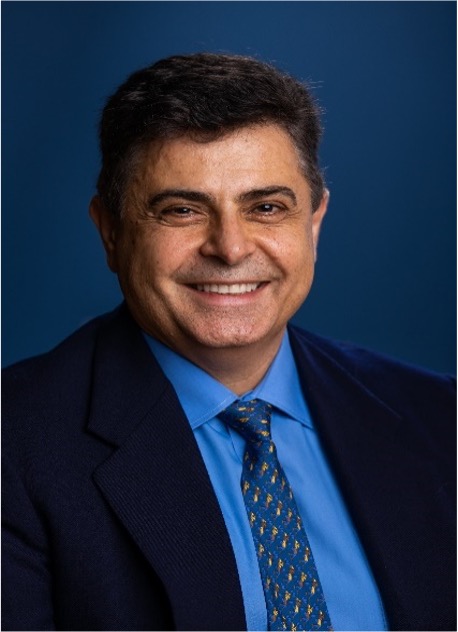 Kostas Stamatiadis
IT Project Manager, Dominion Energy
Kostas is a senior telecommunications and IT infrastructure implementation manager with over 25 years of diverse international experience. He has both led and been part of teams that deployed large-scale mobile phone networks, constructed cellular and microwave towers, installed fiber optic networks, built data centers, etc. His background includes several ground up network deployments in the U.S. and internationally in places like the Netherlands, Belgium, and Italy with well-known companies such as AT&T, PacBell, American Tower, Lucent, British Telecom, Nokia, and others. Kostas has a wide span of expertise ranging from engineering, to real estate development, to construction management, finance, etc. Originally from Greece, Kostas came to the U.S. after graduating with a degree in Public Administration from Panteion University to earn his MBA from California State University, Sacramento.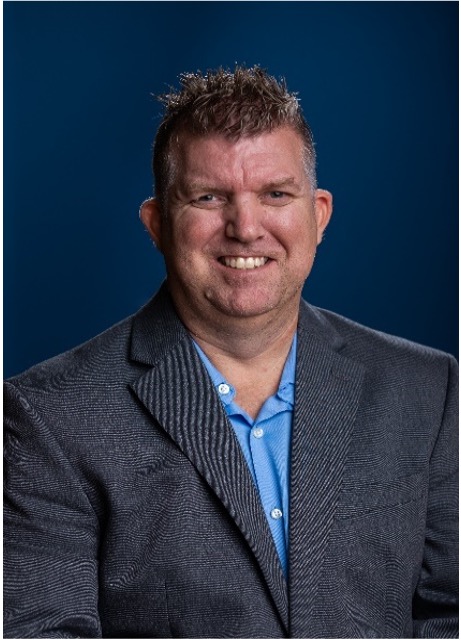 Matthew Thompson
Founder, Driven Leadership Solutions
Upon retirement from the United States Navy as a Naval Aviator, Matt took on many roles centered around business. He worked as a management consultant for i3 consulting, and in his spare time started his own training company. As Founder of Driven Leadership Solutions, Matt built a training company that focuses on Project Management and Project Management Institute certification preparation. He is also a franchise owner of multiple unites of Hammer and Nails, a California based grooming shop for men. To ensure his education matched the rest of his fully loaded resume, he completed a BS in Chemistry from the University of Oklahoma in 2000. Receiving his first Master's degree in 2009 in Information Technology from the University of Maryland Global Campus, and to put a feather in the business cap, he received an MBA from the Jack Welch Management Institute. With an intent to teach business after completing working, he has begun the journey to earn his DBA from Florida International University.
Cohort 5.7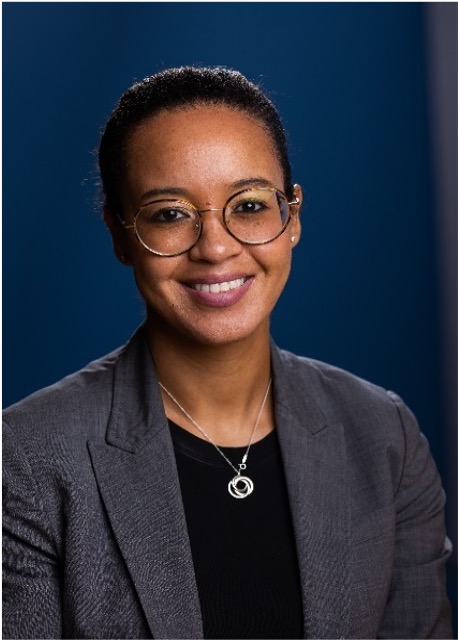 Erika Abreu
Benefits Specialist, BOP - ICE The Geo Group
Erika has worked in the hospitality industry since 2004 and left in 2021. She started her career in hospitality as a reservation agent and moved up to Sales Manager, Area Sales Manager, and Director of Sales. She loves the industry, as it allowed her the opportunity to travel, meet influential people, and establish long-lasting friendships. She was able to advance in her career, build her portfolio, and start a consulting company. After starting a family in 2015, she was inspired to make a change in her career and wanted to have more of an impact in her community, so she decided to go back to school and obtain a master's in education to become a teacher. Being a New York City teacher had many challenges, the main challenge was dealing with the administration and its bureaucracy.
Late 2019, her husband was provided a career opportunity and they decided to relocate to South Florida. January 2020, Erika started working for the Hyatt Place in West Palm Beach then shortly after that due to pandemic, her hours dropped significantly, so she decided to take on a part time remote job as a human resources coordinator for a glass company with offices in New York and Fort Lauderdale. After a year and a half of working as a Director of Sales for the Hyatt Place, she decided to leave the industry and work full time in Human Resources. June 2021, she started at Geo Group as a recruiting coordinator, promoted to field HR, and in February 2022, was promoted to Benefits Specialist.
Her goal is to become a Senior Executive within the Human Resources Field.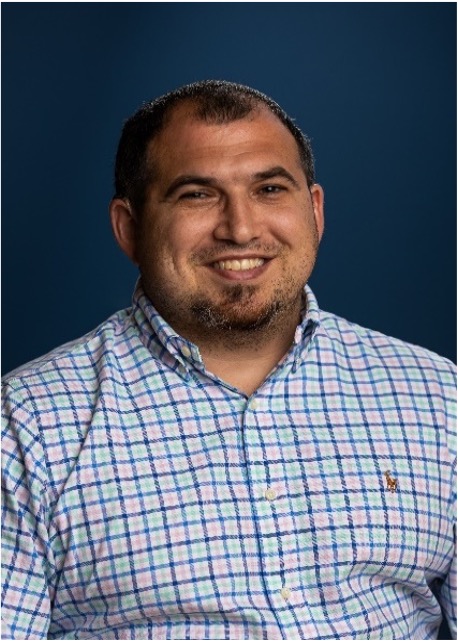 Joshua Benson
Sr. Financial Analyst | Entreprenuer
Joshua is a result driven finance professional with over 15 years of experience in FP&A, asset management, accounting, revenue management, commercial strategy, and now currently a Senior Financial Analyst with Chewy Inc., with an assumed responsibility for managing P&L reporting, margin analysis, data analytics at all levels of reporting up to the C-Suite. Prior to corporate finance, Joshua spent over 10 years in the banking industry with JP Morgan Chase managing mortgage underwriting and leading loss mitigation efforts during the 2008 financial crisis. Joshua is also a partner with RIL Financial, an accounting firm, based out of Naples, FL, focusing on accounting and tax consulting, FP&A, bookkeeping, strategic development, and small business consulting. He's also involved in the local community with Think Pineapple Foundation, which focuses on raising funds to bring awareness with the hospitality industry. Previous experience also includes WellDyne Rx, CVS, ACI Worldwide, Hertz Corporation, CIT Bank and Geico. Joshua earned his Bachelor's in Business Administration majoring in Finance from the University of North Florida in 2017 and received his Master of Science in Finance from Florida International University in December 2021.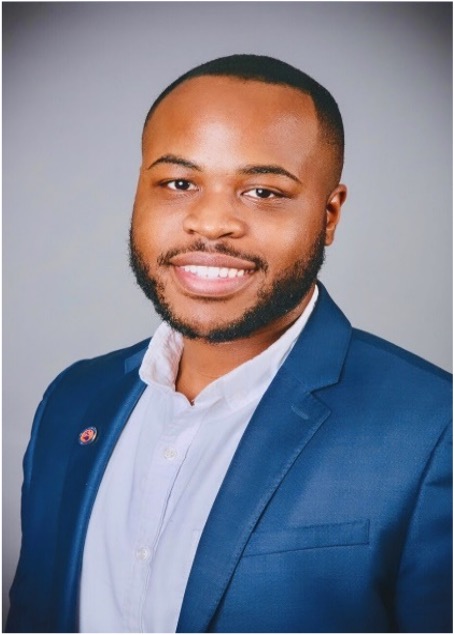 Brandon Brown
Business Advisor, Strategy & Readiness, WHATABURGER
Brandon's professional journey began in the Food & Beverage industry, where he spent a cumulative ten years at Whataburger, in which time he completed a bachelor's degree in Business Management (2014) and an MBA (2017) from The University of Texas at San Antonio.
During the second semester of his graduate program, and after five years in the Operations side of the business, Brandon transitioned from role as an Operations Manager into a Corporate Marketing role, helping to define the company's competitive pricing strategy. A year and a half later, he would promote up into a Business Manager role, supporting the Operations Vice Presidents with corporate strategy & performance. Then, in his final two years with the company, in a Financial Planning & Analysis role, primarily as an advisor, to all of Operations Leadership.
Brandon is now currently in role as a Windows Category Manager for the Worldwide team at Microsoft, once again supporting Field Leaders with strategy & performance and managing marketing communications to and from the Corporate Marketing team.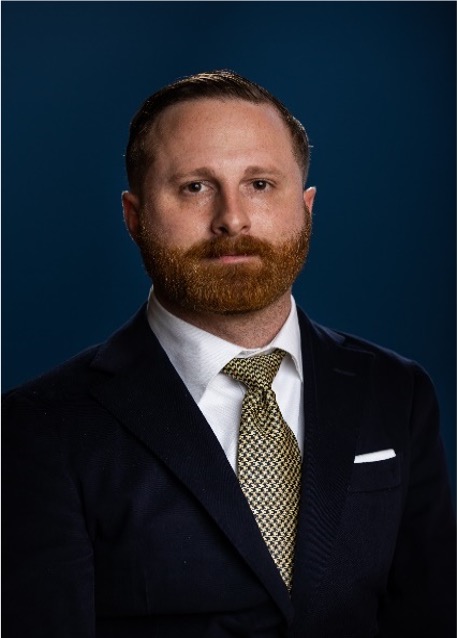 Michael Danvers
Theater Engagement Analyst, Graham Technologies
Michael directs product and service development for an information technology portfolio. His portfolio provides an IT suite that enables enterprise-level coordination of finance, logistics, assessments, and integration. His client domain covers all of South and Central America, the Caribbean, and parts of North America. He regularly interact with executives representing 8 different organizations operating in 30 foreign nations. In this role, he has created product strategies that incorporate the unique goals of our international customers, organizing our business practices to enhance development, testing, delivery, and post delivery support. His leadership as the portfolio principal oversaw his teams development of over 20 products and services effecting user interface/user experience, risk modelling, and database(s) integration.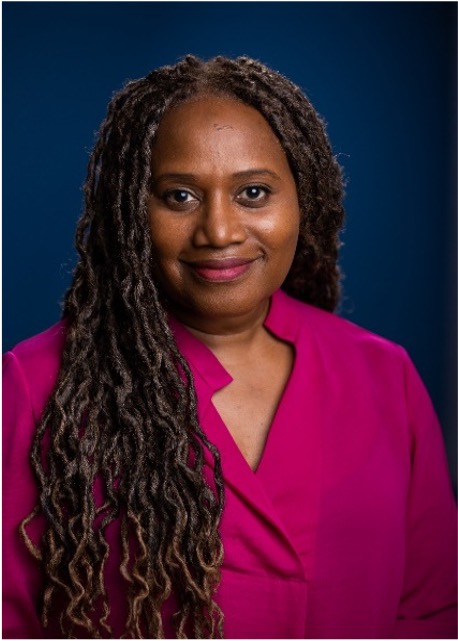 Ilka Jordan Whitaker
Founder and CEO, Jordan Alliance Group (JAG)
Ilka Jordan is the founder and CEO of Jordan Alliance Group (JAG), a black-owned, women-led management consulting firm servicing the fashion retail industry. With 20+ years as a transformation executive, Ilka brings experience and expertise in bridging corporate culture, resources, technology, and operations across the retail value chain. She serves as a strategic advisor to retail executives seeking a competitive advantage with business models that are more purposeful, sustainable, and profitable. Ilka's passion for sustainable business practices led her to brand TAG Forward®, a highly effective and proven transformation management model. TAG Forward® is offered through JAG's consulting services and online learning programs.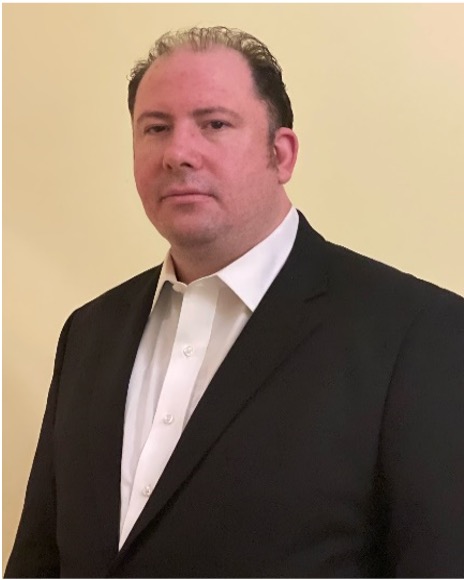 Otis Kopp
Manager of Marketing and Media, Divine Hope Restoration Ministries, Int.
Otis was born and raised in the city of Boston, MA. He has over 20 years of experience in graphic design, web development and marketing activities. He has earned a Master's of Science in Marketing from Florida International University and is continuing his educational pursuits in order to advance his marketing firm and teach as a professor. In addition, he is an experienced software engineer, a skill he uses to enhance his services as a marketing professional. Working both for an agency and doing freelance work, he has assisted entrepreneurs, small businesses, artists and politicians in both marketing and promotion.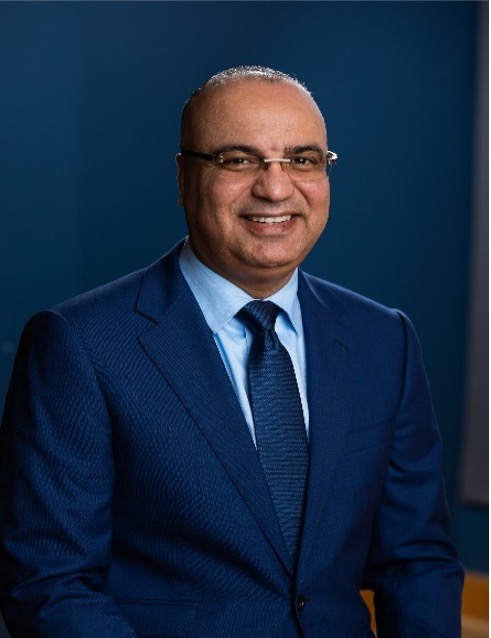 Anouar Larhzal
Banking and Financial Consultant , Wells Fargo Bank
Anouar has worked for one of the oldest and biggest financial institution in the country for over 9 years managing personal and business clients' portfolios. He was appointed for different job assignments and leadership roles, and his latest position was the head of one of the groups working the PPP (Paycheck Protection Program) in 2020 during the Covid-19 pandemic, where 282,000 loans of nearly $14 billion helping keep 1,739,000 Americans employed were funded. Further, in 2021, the Mortgage Forbearance Department successfully assisted more than 250,000 homeowners to keep and stay in their homes. Anouar holds a Bachelor of Business Administration with a double major in Business Management and International Business & Trade from Florida Atlantic University and a master's degree from Florida International University in Business Administration, where he also earned a Specialization in International Business from the College of Business at Florida International University qualified as a specialist in the field of International Business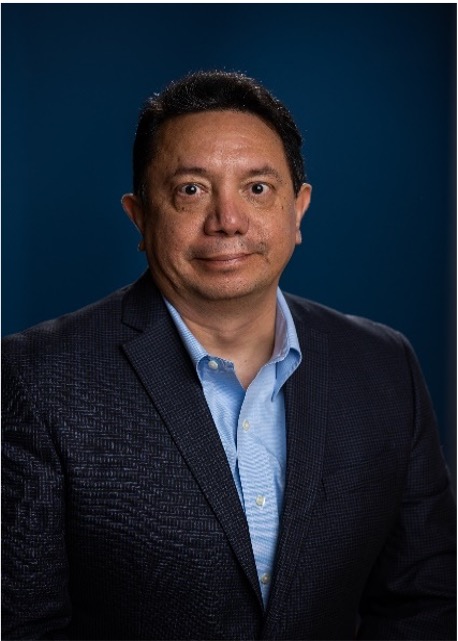 Victor Orozco
Financial Controller, Bupa Worldwide Corporation
Victor is a seasoned financial professional with more than 20 years of experience working at a wide range of international organizations, managing accounting and financial functions across U.S. and LATAM companies, collaborating with European entities in the financial reporting submission and consolidation process, fostering different industries such as Insurance and Reinsurance, Retail, Entertainment, and Technology, holding different positions including Financial Controller and CFO. He attained his Master's in Business Administration at Universidad Tecnologica de Mexico and is a Certified Public Accountant for the state of Florida, and a Certified Public Accountant in Mexico. Victor enjoys becoming a true business partner to the organizations by producing critical financial indicators based on data analytics, and leading financial projects to booster process improvements/automation to drive productivity.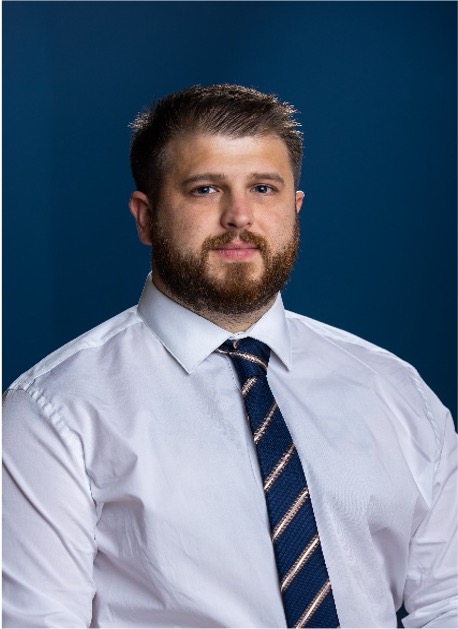 Joe Parson
Data Scientist, Elder Research
Joe is a Data Scientist at Elder Research Inc, a Virginia-based industry-leading data science consultancy. In this capacity he designs and implements sophisticated quantitative models to solve business problems on international trade as well as develops neural networks for qualitative language extraction tasks. Joe has over 15 years of combined experience in military intelligence and business intelligence providing analytics on the energy sector, international trade, and political risk. In the latter role, he has consulted for the world's largest multinational firms in the oil & gas, shipping, and heavy industry sectors. He has a Masters of Science in Political Science, with honors, from the Moscow State Institute of International Relations (MGIMO) as well as an honors MBA from the American Military University.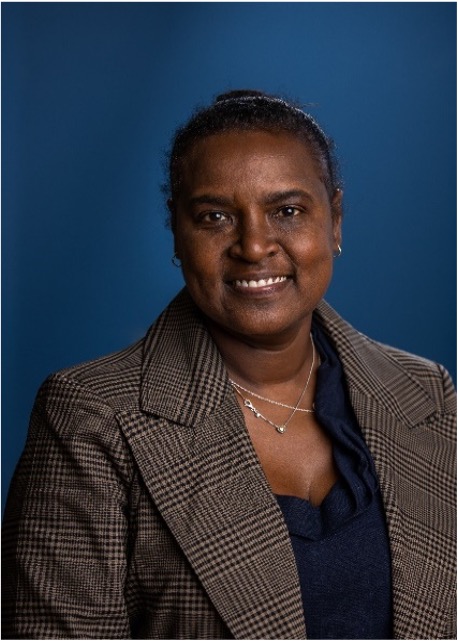 Junie Richardson
Chief Accounting Officer, CH RECYCLING, LLC
Experienced CAO with over 25 years of experience fixing struggling operations, organically growing businesses, acquiring and integrating recycling companies. Junie has managed accounting departments of companies ranging between $20 million to $500 million in revenue in the import, waste, recycling, and trading businesses. Junie holds a Master of Liberal Arts - Finance from Harvard University, an MBA from University of New Haven, and a BS in Accounting from Florida Atlantic University.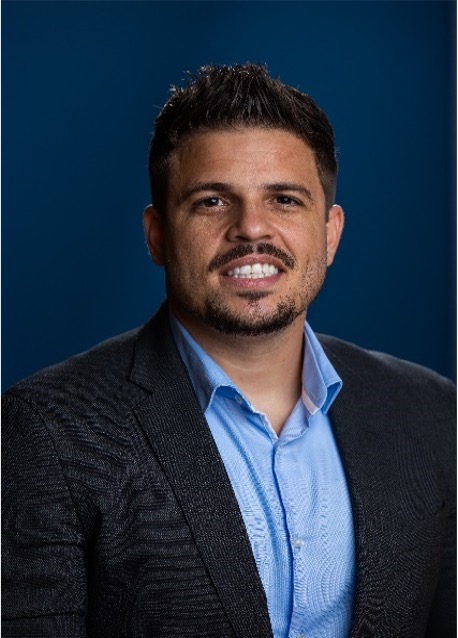 Dian Rodriguez
Revenue Agent, Internal Revenue Services
Dian Rodriguez is an accountant that works for the Internal Revenue Services (IRS) and his primary job is to audit individuals and small business tax returns. He has recently joined the IRS after having a successful career in the banking and finance industry. Because of his vast experience in tax laws, finance, and management, he is also an Adjunct professor at Miami Dade College. Dian's shared passion for both Business activities and education prompted him to succeed in different industries like Insurance and Finance, Banking, and Public Accounting. Before joining the IRS and starting working for the public sector, he worked for J.P Morgan Chase in which he was able to help affluent individuals achieve their financial goals. His primary goal was always to be the number one source and solution for his clients and get the work done by going above and beyond with every single one of them. Dian's natural affinity for developing connections and relationships, combined with his great work's ethic, honesty and integrity had helped him succeed in the financial industry for over 10 years. Dian holds a bachelor's and a masters in Accounting from Florida International University, and now is on his way to achieve his Doctorate in Business Administration (DBA).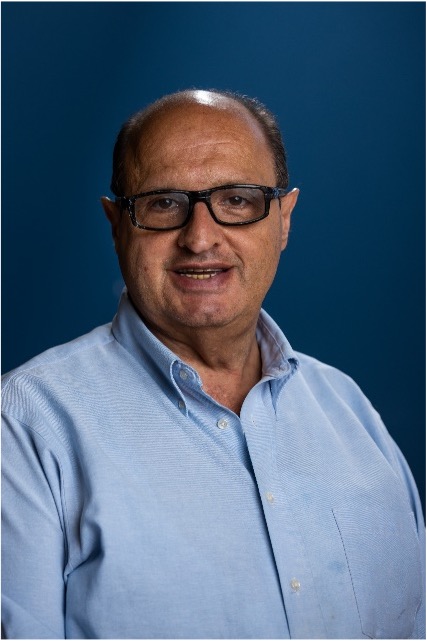 Antonio Saiz
Director of Financial Planning and Treasury Operations, CE NORTH AMERICA LLC.
Antonio is an ccomplished Global Finance Director with over 15 years of experience working for leading, first in class, Global US Corporations such as Hewlett Packard, Gillette/Procter & Gamble and Tech Data Corp. Antonio speaks three languages (English, Spanish, and Portuguese) and holds three master degrees in Finance (MBA), Accounting (MACC), and Taxation (MTAX) plus a Bachelor Degree in Managerial Economics. He designs and implements unique financial strategies that bring significant improvements to bottom line profits.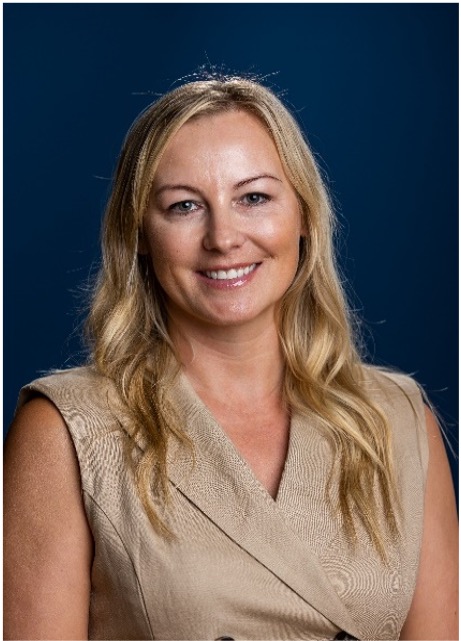 Liliya Yausheva
Associate Director, UnitedHealth Group/Optum
Results and customer-focused professional, Liliya has over 15 years of experience in business process management within the healthcare industry. Extensive background in process improvement, quality, project, and change management. Liliya is a certified Six Sigma practitioner and led a variety of improvement initiatives estimated in savings of over $5M for a healthcare company. In her 10 years with Optum, a business segment of UnitedHealth Group, a Fortune 500 company, Liliya gained and continues to gain subject matter expertise in enterprise capabilities such as operational excellence, issue management, and overall enterprise readiness for healthcare products/services implementation. As an Associate Director today, Liliya's main focus is on the identification and mitigation of end-to-end risks, issues, and gaps for a new product launch to ensure a high-quality infrastructure, onboarding, and ongoing support experience. Liliya obtained a Bachelor of Arts in Psychology from the Metropolitan State University in Twin Cities, MN, and a Master's of Business Administration from Capella University. Liliya is seeking a Doctorate in Business at the Florida International University to help advance her career in the short term and start her own consulting company as a long-term goal.