Cohort 4.4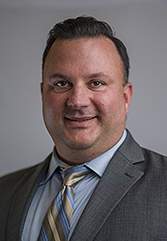 Joseph G. Archer
Principal, Strategic Workforce Planning Senior Lead | Leidos
Joe is a global executive consultant with 20-years of experience leading strategic initiatives for clients in the commercial and federal market sectors. He has led organizational transformation efforts across multiple capability areas. These areas include Human Capital, Hospitality, Finance, Software, Cloud, and Cybersecurity. Joe helps his clients by designing and implementing innovative business and IT solutions that deliver desired outcomes and quantifiable results. He currently directs the strategic workforce planning discipline at Leidos to foster a forward-thinking culture by identifying, prioritizing, and implementing business-focused talent management strategies that improve the internal capacity and deployment readiness of critical enterprise roles. He previously led the global financial systems and architecture modernization efforts at Hilton Worldwide that systematically reduced processing times during month-end close by 65% for more than 1,000 hotels across 90 countries in Europe, Middle East, Asia-Pacific, and Latin America. Joe is a PMI certified Project Management Professional (PMP), Prosci ADKAR certified Change Management Expert, ITIL v3 Expert, AWS Cloud Practitioner, Certified Scrum Master (CSM), HCI Global Human Capital Strategist (GHCS), Certified Workforce Planning Associate, and an IIN Certified Executive Coach. Joe received a Bachelor of Science in Business Administration and a Master of Business Administration degree from Western Governors University.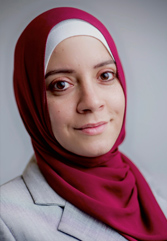 Alicia Berrios
Executive Assistant
Alicia Berrios, Executive Assistant to Chief Executive Officer at On Lok, supports to oversee a family of non-profit organizations that have served vulnerable seniors for 50 years. Alicia joined On Lok in 2016 and served in a variety of executive projects, including supporting organizational health seminars for leaders and supporting the growth and expansion of On Lok PACE (Program of All-Inclusive Care for the Elderly). On Lok created the prototype for the PACE model of care and currently cares for over 1,700 frail seniors in the San Francisco Bay Area. Alicia migrated to the United States at the age of 9 years old and has relentlessly worked hard and studied to achieve her educational goals. She is quadrilingual, speaks and writes, English, Spanish, Portuguese and French. She has managed law firms, non-profits and currently runs her own business; Berri International. Alicia holds a Master of Business Administration from Florida International University and Bachelor of Arts in International Affairs from Florida State University. Alicia lives in San Francisco. In her free time, she enjoys traveling, humanitarian projects, poetry, learning languages, dancing, hiking, reading, swimming, cooking, photography, and spending quality time with her family and friends.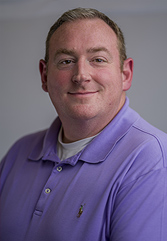 Robert A. Bertulli
Deputy Chief, Manager of EMS Operations | Lee County Department of Public Safety, Division of Emergency Medical Services
Robert Bertulli is an experienced public administrator with over 17 years working in local government and emergency medical services. Robert currently serves as the Deputy Chief in charge of operations for Lee County Emergency Medical Services. In his current role, Robert is responsible for managing and coordinating emergency medical responses in Lee County for over 800,000 residents. In addition to being a paramedic and a certified public manager, Robert holds a Master of Business Administration from Barry University and graduated Magna Cum Laude from Florida South Western State College with his bachelor's degree in Public Safety Administration.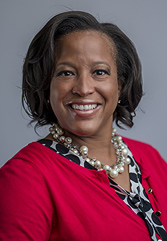 Angel Cobb
Civil Engineer II | Project Manager
Angel is currently working in the Programming and Project Delivery Division in the Street Transportation Department for the City of Phoenix. She is responsible for managing projects with varying degrees of complexities. Angel has over 18+ years of experience working as an Associate Engineer, Civil Engineer II, Program Manager Specialist, and Project Manager within different municipalities. Angel earned a Bachelor of Science degree in Civil Engineering from Tennessee State University and a Masters in Business Administration in Information Technology from the University of Phoenix. Angel also mentors young engineers to inspire, encourage, and pass on tools for leadership and advancement.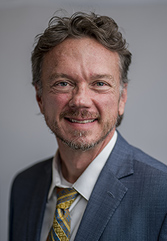 Patrick Colbert
Principal, Digital Customer Experience | Capgemini
Patrick is an enthusiastic practitioner/researcher with depth in CX & ecommerce consulting (Capgemini, TCS, Hitachi) and corporate marketing (Disney, Hard Rock, Bonnier). He helps life sciences, health care, media/communications, software, retail/CPG, and manufacturing clients create and execute digital roadmaps that address customer engagement, go-to-market, and economic challenges.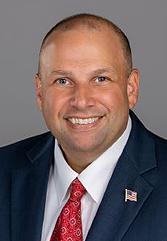 Greg Desrosiers
Co-Founder & Vice President | Smart Grid Ventures, LLC
In search of the American Dream, a recently graduated University of Manitoba Geological Engineer ventured out to the oilfields of Oklahoma's panhandle. Thus began the career of Greg Desrosiers, a travelling man, nearly a quarter century ago. Early exposure to industry leading technology implementations fueled his desire to formulate, implement, and enable technological business disruptions and advancements while simultaneously feeding his intrinsic and engrained nature to solve problems. Be it wireless e911 mandates post the 9/11 tragedy, the first ever business-class Voice Over IP service offering, evolution of the utility industries from electro-mechanical measurement devices to solid state 'smart' endpoints, or uncovering predictive insights from petabytes of data in milliseconds, Greg is engaged with, and works to understand, the underlying technology and the problems they solve coupled with the business values they bring. In 2009 Greg received his Master of Business Administration, with honors, from Drexel University, was invited and accepted lifetime membership into the Beta Gamma Sigma Honor society, and has a Certificate in Corporate Leadership and Strategy from the Wharton School of the University of Pennsylvania. Currently, as the Co-Founder and Managing Member of Smart Grid Ventures, LLC, Greg supports clients through consulting assignments and oversees the operation and day-to-day management of Smart Grid Ventures - a growing consulting and analytics business. Greg now strives to transform himself from business practitioner to engaged practitioner-scholar through Florida International University's Doctor of Business Administration program. While he had no idea the journey would culminate in allowing him to help his employees, mentees, and clients achieve tangible results with meaningful business value, he's held fast that through understanding, listening, good old-fashioned hard work and by following a moral compass, success ensues. Greg enjoys solving complex business problems and has fun while doing it! He is happiest, however, spending quality time with his wife, their two lovely daughters, and their two rescue dogs.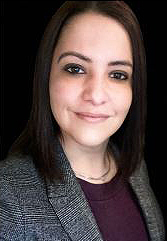 Christina Hidalgo
Senior Accountant
Christina Hidalgo is a happy go lucky resolute hybrid digital transformation & operations management professional. Experienced in internal and external full cycle financial accounting, operations, reporting, employee analytics, and technical architectural program management. Her professional career includes past and current senior leadership roles in both the public and private sector of full company day to day operations and process implementation. She considers herself to be a very a humble, and well-seasoned individual. She enjoys keeping an open mind and have an extreme hunger for knowledge. This hunger keeps driving her forward traction in all things business and personal related. She is said to be incredibly fun to work with, because enjoys making people laugh with silly clean antics. She believes in focusing on all the positive in all things available, even the hardest of situations. She has been labeled as very "Hakuna Mata" because she does not expect others to get the job done for her. She is always the first one to roll up her sleeves, and willing to do the research needed to drive forward. She is not easily intimidated and does not have a fluctuating personality type. She considers herself to be a very emotionally stable person, who does not need compliments to feel valid. If you are an insecure person, she cannot be your friend. She loves the saying "Rivers never go in reverse. So, try to live like a river. Forget your past and focus on your future. Always be Positive!- Avinash Singh Alag" and "The single biggest way to impact an organization is to focus on leadership development. There is almost no limit to the potential of an organization that recruits good people, raises them up as leaders and continually develops them.- John C. Maxwell"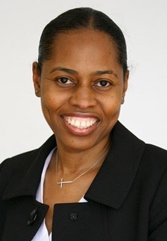 Stacy Howell-Pereira
Senior Director | Foreside Financial Group, LLC
Stacy Howell-Pereira is a Senior Compliance Consultant at Foreside Financial Group, LLC, the nation's leading regulatory compliance consulting firm to regulated financial services institutions. She provides strategic and regulatory guidance to investment advisory firms under the Advisers Act of 1940 and state securities laws. She also assists investment advisers of diverse complexities with regulatory examinations, annual compliance reviews, mock examinations, firm and individual registrations, written policies and procedures, federal and state regulatory rule interpretations and risk assessments. Stacy supports firms in the development and execution of effective compliance programs and assists in solving complex regulatory issues. Stacy holds a Bachelor of Laws from the University of London, a Bachelor of Business Administration from Baruch College and a Master of Business Administration from Nova Southeastern University.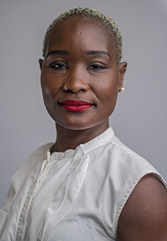 Chabela McFashion
Entrepreneur
Chabela started her own jewelry company in 2018. Prior to taking the leap of faith into entrepreneurship, she was the senior accounting associate at ExED. Prior to that, Chabela was an accounting consultant for Robert Half International. During her tenure at Robert Half international, she worked with over 20 fortune 500 companies and created and analyzed financial statements; processed payroll for client schools; managed payroll deductions, and retirement system eligibility determination; and assisted with budget forecasting. Chabela graduated from Clark Atlanta University back in 2007. She studied for her master's in accounting at CAU. Currently, Chabela lives alone in Los Angeles, CA. When she is not busy running her business, or working as an accounting consultant, you can find her traveling, enjoying the fruits of her labor.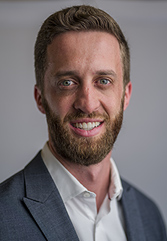 Alexandre Prati
School Principal
Alexandre grew up in a business environment. His family is the founder of Group Prati-Donaduzzi, which is one of the largest companies in the Brazilian pharmaceutical industry. After college, he worked as a business consultant for local companies. Alexandre then became the supply chain manager of Group Prati. During this period, he led important changes within the company, considerably improving all performance indicators in the department. Alexandre personally audited over 40 companies abroad, mainly in India, and some European countries, such as Italy, Spain, Netherlands and Germany. He is also co-founder of three companies: Vizeme Cosmeticos (cosmetic), Harbor Bilingual School (Pre, Elementary & Middle Schools) and Prati Empreendimentos (construction & real estate). He worked eight years as sales director at Vizeme and two years as Principal at Harbor School. He volunteered as a mentor in a start-up program at the Pontifícia Universidade Católica do Paraná – PUC, which is a well-recognized university in Brazil. Alexandre earned his Bachelor of Business Administration from the University of Maringá, Brazil. He earned a Master of Business Administration from University of Pittsburgh, USA. Alexandre is married and has three sons.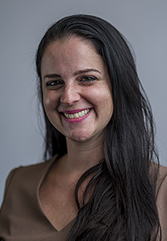 Elizabeth Ramaya
Global Analytics | AI GTM Leader
Elizabeth Ramaya Hincapie is the Global Analytics and AI GTM Leader within Microsoft's Commercial Partner group. With over 15 years' experience in the tech industry across the US and worldwide, she is building the path for Microsoft's global acceleration of its Analytics and AI strategic partnerships with global services integrators. As the GTM Lead, she is responsible for designing the market strategy, campaign planning, pipeline acceleration programs and programmatic execution for the Data & AI solution area. She is also responsible for accelerating the co-selling partnership which enables partners to drive joint sales pursuits, revenue and ultimately customer success. Prior to this role, she led several initiatives in commercial windows device business, partnering with OEMs and channel partners to drive new customer experiences, business and growth opportunities within the SMB segment. Elizabeth holds a master's degree in Health Services Administration and Executive Leadership from Barry University. Elizabeth, her husband Edwin and her 2 children reside in Miami, Florida. Elizabeth is passionate for architecture, interior design, traveling and spending quality time with her kids. She is a passionate advocate for women and girls in STEM and the cloud.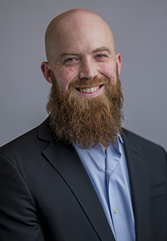 Harley Rockhill III
Head of Enterprise Analytics/ BI
Harley is a business analytics professional and United States Marine Corps Veteran with over 10 years of proven experience in the sports, hospitality, and entertainment industries. After honorably serving in the Marine Corps he traveled the world as a professional Circus Performer and Instructor with the international resort company Club Med before eventually returning to Florida State University to complete his Masters in Business Administration. He began his Revenue Management and Business Intelligence career with Caesars Entertainment Corporation in Las Vegas, NV where he optimized pricing and inventory management strategy for several Las Vegas Strip casinos. He was then brought on as the Director of Ticketing Analytics for Brooklyn Sports & Entertainment where his team was responsible for the ticketing strategy for the Brooklyn Nets, New York Liberty, and Barclays Center concerts and events. Currently, he serves as the Head of Enterprise Analytics and Business Intelligence for Resorts World Las Vegas. Additionally, he acts as an advisory board member and an Adjunct Professor for Temple University's Masters in Sports Business analytics concentration where he teaches the capstone course 'Professional Portfolio in Sports Analytics'.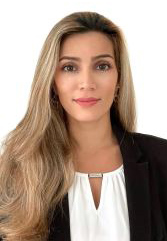 Negar Sangtarash
Senior Commercial & Marketing Manager
Negar graduated with a Master of Business Administration and Master of Finance from Hochschule Bremen in Germany and University of North Carolina at Wilmington with more than 10 years work experience as a Business Consultant, Business Developer, Financial Advisor and Entrepreneur in Germany. Skilled in communication, sales and marketing, financial analysis and strategic planning with a passion for investment in real estate market and strategic business consultancy.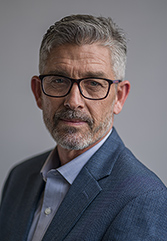 Sherrard Spiers
Vice-President of Sales | Adjunct Lecturer | Consultant
He is an is an accomplished sales strategist with more than 25 years of experience in sales, sales management, sales strategy, customer service, marketing, training, and sales leadership development both in the United States and the Caribbean. He is a seasoned executive and entrepreneur with over 25 years of experience in international sales, marketing, distribution, logistics and management of premium flagship consumer products and durables. His professional career began his career in Sales and Marketing in 1985, when he started working for The Home Depot. He has more than 25 years of in the sales, marketing and management discipline and helps people and students to understand the meaning of sales management and marketing management. He has been part of several large organizations including Federal Express, The Ansa McAl Group of Companies, Kimberly Clark Corporation and Power Up Rental Equipment in the Caribbean and at Jet Ready, Journey Aviation and Eola Power in the United States. Currently, Sherrard is the Vice President of Sales – Eola Power, LLC and is responsible for meeting the company's revenue targets, providing strategic direction to Eola Power's sales team, developing sales plans to drive revenue and increase market share as well as working directly with all its customers (domestic and international). He serves as an Adjunct Professor at both Florida Atlantic University in the College of Business Sales Management Program in Boca Raton, Florida and The University of The West Indies' Department of Social Sciences, St. Augustine, Trinidad & Tobago. He earned his Master of Business Administration and a Master's in Philosophy in Management Studies from The University of The West Indies.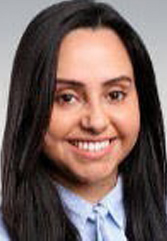 Michele Viso
Senior CRC & Services Manager | Cartier South America
Michele is an accomplished Operations and Client Services professional with proven leadership skills, who is fluent in Portuguese, Spanish, and English. After spending over a decade in the luxury industry, holding positions in sales, marketing operations, and e-commerce operations, Michele knows what truly drives an efficient operation, focusing on the bottom line. In her current position, she manages a network of 26 decentralized jewelry & watches repair centers, in 16 different countries in South America and the Caribbean, monitoring for quality and ensuring Maison Cartier standards are applied while delivering world-class customer experience. Michele also fostered and promoted the growth of the after-sales business in the network by analyzing client traffic and deploying marketing activations. She is an avid researcher with an insatiable knack for analyzing and gathering information on how to improve processes. Michele received both her Master of Business Administration degree, specializing in Marketing, and her undergraduate degree in Marketing, from Nova Southeastern University.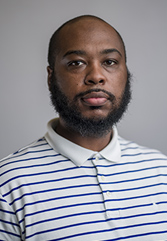 Courtney White
Business Specialist
Courtney White is an experienced business professional within the retail market. He started his journey with Verizon Wireless in 2010 as a member of the retail leadership development program. After completion of this rigorous program, he progressed into a management position within the company. Courtney was very successful in this role, using the skills he attained during his program to develop a high performing team. He remained in retail management for a total of 8 years before he progressed to his current role as business specialist within the company. As a business specialist, Courtney supports multiple stores and is in charge of coaching and development.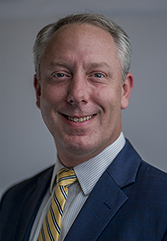 Benjamin Womick
Operations Manager
Benjamin Womick is an accomplished, results-driven operations and project professional with extensive experience leading strategic planning, organization, schedules, and systems on process and project operations. He is currently a planning consultant for GE Renewables' On-shore Wind Turbine programs. His background is in supporting capital programs and implementing lean manufacturing and continuous improvement initiatives to promote sales and profit objectives. He prides himself in driving productivity, innovation, and growth while reducing costs and risks to meet evolving business demands and has been recognized by senior executives and customers in multiple industries for enforcing best practices, creating internal controls, and establishing high-performing teams to drive innovation within complex environments. His areas of expertise include project/program management, change management, FinTech, and management accounting.
Cohort 4.5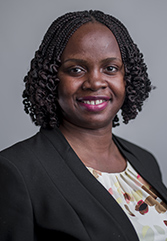 Ijeoma Odizuru-Abangwu
Asset Integration Lead | Mars Corrider Assets
Ijeoma Odizuru-Abangwu is an Oil & Gas professional with 16 years of experience in petroleum engineering, production, midstream, strategy & planning, and operations management, across 3 continents. She holds a Bachelor of Engineering Degree in Electrical Electronics Engineering from FUTO, Nigeria and a Master of Arts in Energy Management from BI Norway, ESCP Europe & IFP Paris. She is currently the Asset Performance Lead for Shell's leading assets in the Gulf of Mexico, the Mars Corridor assets, and is responsible for ensuring that the long-term strategy, development and production of those assets meets and exceeds business expectations.
Audrey Burke
Customer Development and Innovation Lead I USPS
Audrey is a dynamic marketing professional specializing in customer research. Her attention to detail and focus on qualitative research methodology allow her critical insight into both consumer needs and corporate strategy. Over the course of her career, she has demonstrated strong analytical skills in her work with business leaders to improve decision-making based on data and evaluation of user experience and customer behavior. In well over a decade of marketing, she has partnered with business entities to find winning solutions and drive profitable outcomes through enhanced customer engagement. In her current role Audrey plays a vital role in optimizing product development by evaluating new concepts and designs to determine the strongest course for the future. Additionally, her extensive experience in both management and consulting has set the foundation for her expertise in innovative problem solving upon which she builds success for those she works with and mentors. Audrey holds an MBA from Clark Atlanta University. When she's not working, Audrey can be found enjoying the outdoors or traveling the world seeking new experiences.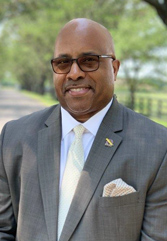 Kevin Brown
Cloud Solutions Architect
Kevin D. Brown is an accomplished Technology Strategist, Advisor, Business Leader, and highly skilled Cloud Solutions Architect specializing in Modern Data Management and Digital Transformation advisement in driving the adoption of the Microsoft Intelligent Cloud ecosystem for his Enterprise, Startup and State and Local Government clients. He is a trusted advisor with over 20 years of consultative and pre/ post sales experience solving complex business problems and leading the adoption of Intelligent Data, Artificial Intelligence (AI) and Machine Learning (ML) solutions. Kevin currently serves as a Senior Client Technology Director for Microsoft where he is responsible for the Digital Transformation Strategy and Tactical execution for Texas based municipalities and government entities. He also serves as the lead Cloud Solutions Architect for the Research @ Microsoft Extreme Labs and Innovation Center in Las Colinas, Texas. He and his team work directly with Startups, Venture Capitalist, Local Higher Education Institutions and related Partners, Vendors, and Suppliers to build and fortify an ecosystem of resources for the North Texas Regional Startup Community. In past roles, Kevin served as a Senior Cloud Solutions Architect (CSA) focused exclusively on Data, AI & ML solutions development at Microsoft, Principal & Systems Product Manager at AT&T's Big Data Center of Excellence, Associate Director of IT and Data Management at AIG, and Senior IT Consultant and Senior IT Architect for IBM. He began his career as a graduate of the Bank of America Management Associate Training Program, where he completed the 3-year program in 1.5 years. Kevin completed a fellowship with the Data Science For All (DS4A) program managed by Correlation One in August 2021. In addition to numerous certifications, Kevin also earned a Master of Business Administration in Corporate Finance and Investments from the University of Dallas, a Bachelor of Business Administration in Accounting Information Systems from Georgia State University, and a Bachelor of Business Administration in Financial Management from Savannah State University.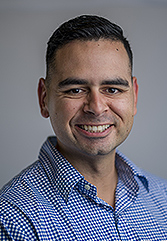 Alex A. Djahankhah
Information Operations Officer, USMC
Currently conducts and participates in the planning of military operations in the information environment for the III MEF Information Group from Okinawa, Japan. Education background includes BA in Mathematics from FGCU and dual-masters, MBA and MS in Information Systems Management from ASU. Enlisted in the Marines in 2009 and commissioned in 2013, serving mostly in IT communications roles. In total, directly supervised over 150+ personnel and held multiple roles focused on leadership, communications network planning, policy, managing department budgets, and accounting for millions of dollars' worth of radios, vehicles, and networking equipment.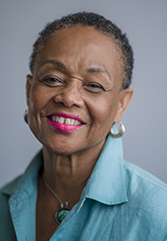 Camille Edwards
Program Manager
An accomplished Program Manager, Professional Developer, and Organizational Leader, Camille is driven by a passion to see positive growth. She has 30+ years of successfully leading planning and executing programs by mobilizing diverse work styles. She takes pride in providing supportive leadership for people and organizations to succeed. Currently Camille manages Broward County Public School's Global Learning program. She has successfully increased school and student participation in digital, international, academic programs.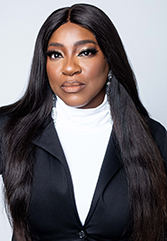 Hope E. Greene
Workday Practice Director & Consultant
Hope is a charismatic consultant, human resource management and information systems leader with exceptional leadership combining functional-technical expertise with deep knowledge of HR and Information Systems. In the industry sector, Hope is a personable and focused professional with a robust track record of results as a comprehensive leader and subject matter expert (SME) of human resources (HR) management, information systems, and digital transformation implementations with oversight, strategy, design, deployment, and continual improvement experience for 12+ years. A counselor and leader to organization executives, managers, individual contributors, and end users providing operational, functional and technical guidance and support remotely and face-to-face. A SME who possesses exceptional knowledge of application management for diverse industries that includes financial services, healthcare, professional consulting services, insurance, automotive, chemicals and building products, telecommunications, etc. Consistently sought as an expert on cloud solution implementation for human resources programs. A professional who utilizes her expertise to train and transfer knowledge to direct and indirect associates and clients while providing best practices for formal and informal policies and procedures. In the public service sector, she is an accomplished manager of human resources (HR) and HR technology professional, offering more than 20+ years of key experience. A leading generalist skilled in all HR management areas with proven ability to work with leaders while integrating the human resource programs and technology within the overall business operating strategy. A leader who applies strong HR ethics and administration of policies and procedures on a daily basis as HR business partner and key point of contact throughout non-profit and Educational institutions in areas of HRIS (i.e. payroll, performance management, organizational development, workforce planning, change management, restructuring, succession planning and development, talent acquisition, training & development, compensation, bookkeeping, benefits, employee relations, labor relations, compliance (ADA, EEO, FMLA, FLSA, safety, etc.) and who educates on best practices, the link between initiatives, and the impact to business units and the bottom line. A SME with effective interactions liaising between company and community.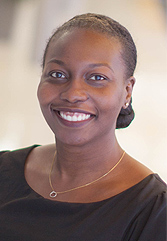 Elaine Hodge
Academic Advisor III
Elaine is a personable and focused higher education professional with over thirteen years of experience and four years teaching The First Year Experience course. She has a deep and genuine commitment to working directly with students and a desire to advance student learning, development, and student success in higher education. She has presented at several Regional/National Academic Advising conferences. Elaine was born and raised in Aruba, a Dutch Caribbean island, and is fluent in Dutch, Spanish and Papiamento and conversational French. She earned her Master of International Business from Florida International University.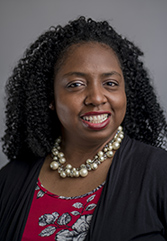 Racquel Robinson Jones, PMP, CSM, CSPO
Technical Program Manager | VMware
Racquel is a project/program manager professional with more than 25 years of experience in the IT industry. She has developed an extensive background in business management, technology and continuous improvement resulting in frameworks and solutions for manufacturing, supply chain and software. Racquel is a former Systems Engineer from Electronic Data Systems (EDS), Process Flow Integration (PFI) Engineer and Engineering Manager from Intel Corporation. She has also held positions with Motorola, the City of Phoenix and Freescale Semiconductor. Racquel is a PMI-certified Project Management Professional (PMP), certified Scrum Master, certified SCRUM Product Owner and certified Objectives, Key Results (OKR) Coach. Racquel is active in her local community by mentoring young women to pursue and/or remain in STEM careers. Racquel earned a Bachelor of Science in Information Systems from Rochester Institute of Technology (RIT). She received her Master of Science in Information Systems from the University of Phoenix. Racquel is also pursuing her Master of Science in Data Analytics from the University of Texas – Rio Grande Valley.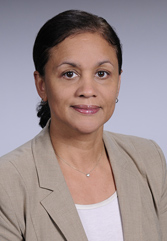 Maria Lovera
Marketing Executive & Consultant
Maria is the Vice President of Marketing for Bloom Medicinals, a medical cannabis company with locations across the U.S. She oversees the company's marketing strategy and works closely with the operations team to ensure that the patient experience is optimized across all touch points including all of the dispensary locations. Maria has over 20 years' of marketing experience across CPG and Retail, and has been successful in developing strategic plans, product and pricing strategies, packaging designs, spearheading innovation as well as developing and executing integrated marketing campaigns. She holds a Master of Business Administration in Marketing from the University of North Carolina at Chapel Hill.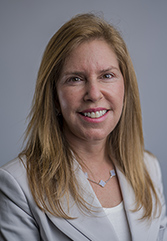 Kimberly Mendelson
Chairman Board of Directors | Lehrman Community Day School
Kimberly is the Past Chairman of the Board of Lehrman Community Day school, the current Chairman of Development, and an executive committee and board member. She has raised nearly $3 million dollars to improve infrastructure and increase the school's footprint. Kimberly has taught science and business for over 10 years. She has developed and implemented a science and business curriculum based on both the national and state standards in two elementary schools. She has a diverse background in product development and strategic sales development and served as the Vice President of Marketing at Federal Discount Centers (Fedco, Inc.) for 10 years. By creating, exporting and merchandising several private label products in 30 stores, she increased profit margins and allowed for further growth. She was also a buyer of national brand health and beauty care products for the stores. Kimberly's passion for protecting South Florida's water supply and developing science and business education for children has motivated her to serve as a board member on both the Everglades Foundation and the Frost Science Museum Board. She is active on various committees on those boards. Kimberly attended Tulane University and received her BSM, and University of Miami where she received her MBA.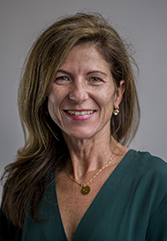 Michelle Mullman
Entrepreneur I Financial Services Professional
Michelle earned her MBA at the University of Pittsburgh in 1998 at the Katz Graduate School of Business and then began her career working in NYC at Bear Stearns and Salomon Smith Barney. Her career began in Financial Reporting and Planning roles. She later joined American Express in 2003 and spent 8 years in various leadership roles with her later roles as Chief of Staff within the World Service organization and then moving into management of a portfolio of outsourced programs for the US Card business. Her roles in World Service lead her to an operations management role at a joint venture with American Express and that experience inspired her to pursue her own ideas which lead her to launch Harperslove, a website for customizable fine jewelry. While Harperslove is not her primary focus today, the experience gave her an opportunity to learn about e-Commerce and the world of start-ups. Through her experience, she has learned to navigate many angles of starting a business and she is looking to pursue opportunities in the start up ecosystem. Today, Michelle is a full time volunteer as a President of the PTO in her community which is similar to running a small startup. She is a busy parent of 2 children (ages 10 and 12) and a dog (age 1.5). Michelle has a Bachelor of Art in Italian with a minor in Spanish/Biology and her passions are travel, creating art, teaching Zumba, coaching and mentoring elementary school students in academic competitions (i.e. Odyssey of the Mind, First Lego League) and of course spending time with her family.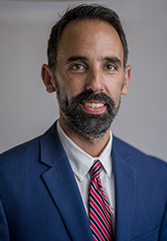 Pedro Santos
Chairperson for School Pathways | Miami Dade College
Pedro Santos works at Miami Dade College West Campus as the Chairperson for School Pathways overseeing multiple academic disciplines, such as The School of Business, The School of Technology (ENTEC), The School of Science, and The School of Criminal Justice. In his current job, he connects every piece of the campus for the benefit of the students. This includes finding a faculty for a specific class, guiding a student to decide on their career, and bringing what is happening in the world to the College. It happens that sometimes due to the ways the working environment was initially configured, many things stay in the past and they barely change over the years. One of the main goals in Pedro's career is to show everyone new and more efficient ways to work, caring about their team, and making sure everyone feels valuable across the organization, including respecting everyone's jobs, and making sure everyone knows the importance of their roles for the students and community. As an Academic Administrator, Pedro has been talking to the Business Community and Public Officials on ways to adjust and grow offerings thinking about the best for the City and the Community.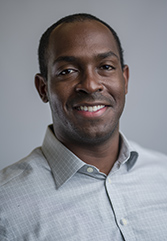 Dumakas Al Snipes
Sr. Manager, Supply Chain | HD Supply
Al is currently Senior Manager of Supply Chain Operations at HD Supply, an industry leading industrial distributor, where he leads labor management and process improvement for a national network of 40+ distribution centers. Al has over 10 years of experience in industry helping companies in retail, industrial goods, manufacturing, and pharmacy maximizing their supply chain capabilities and leverage advances in supply chain technology. Prior to joining HD Supply, Al held roles of increasing responsibility in consulting that assisted lead organizations through complex supply chain transformations. Prior to this, Al supported a large network of distribution centers at the Home Depot. Al holds both Bachelor and Master of Industrial & Systems Engineering degrees from Auburn University and a Master of Business Administration degree from IE Business School.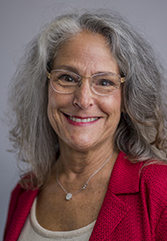 Geri Wolff
President | Market Works International
Wolff specializes in business development helping clients develop their businesses to achieve greater profitability. She enjoys creating innovative programs that drive incremental revenue, helping prepare clients to raise capital funding, designing market strategy, authoring business and marketing plans, designing and conducting market research, creating and facilitating management, sales training and taking companies to market.