Welcome to the Miami-Dade Business Navigator
The Miami-Dade Business Navigator (MDBN) program is an exciting local initiative funded (in part) through a grant from the U.S. Small Business  Administration (SBA). It is led by the Florida Small Business Development Center (FSBDC) at Florida International University's College of Business (FIU Business) in partnership with six experienced community organizations: Ascendus, Branches, the EDC of South Miami-Dade, the Miami-Dade Chamber of Commerce, Prospera, and StartUP FIU Procurement. Through the program, the group of community partners will connect with underserved local entrepreneurs in Miami-Dade County to launch, grow and revitalize their businesses. The MDBN program focuses on small businesses—including microbusinesses with fewer than 10 employees—owned by women, veterans, and socially and economically disadvantaged individuals.
2022 Annual Report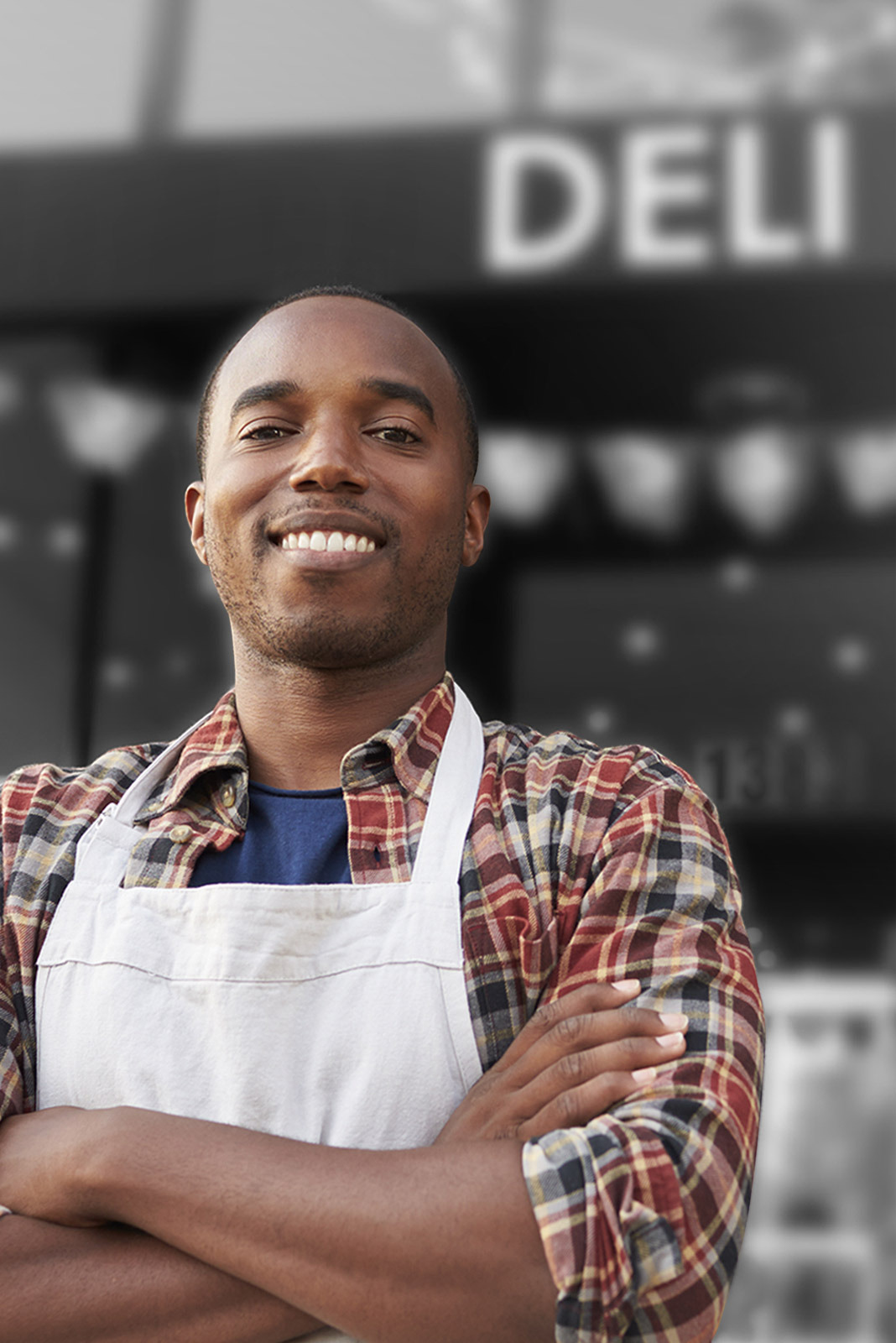 About Us
Meeting small businesses where they are to help them survive and thrive
Miami-Dade County is one of the most diverse and dynamic counties in the country. It is a great place to start or grow a business with quality resources and programs here for small businesses. But we know that navigating government programs and small business resources can be complicated. That's what we're here for. The Miami-Dade Business Navigator program utilizes deeply trusted community-based organizations to guide small businesses to all the community resources, services and programs that are available for your business. MDBN provides additional capacity to these trusted local groups to reach more businesses in the community and create a stronger local network of Miami-Dade small business providers. The goal is to improve access to the assistance you need to start a new business, grow an existing business, or recover from the impacts of the pandemic.
The first step is to set up a no-cost consultation so we can learn more about you and your business. After that, we can connect you to a Navigator to provide consulting, training, or access to critical resources.
Services
The one-on-one technical assistance, training and information entrepreneurs need to succeed
There are a number of barriers local entrepreneurs face when navigating government programs and resources. Whether it is overcoming language or cultural barriers to entry, breaking down programmatic silos, or bringing industry experts directly to small businesses, Miami-Dade Business Navigators are here for you. Our program has three key components:
» One-on-One Business Assistance
» Training and Outreach Assistance
» Connectivity to Small Business Networking, Resources, and Information
Services and trainings are available in English, Spanish, and Kreyol. Critical resources and assistance you can access include:
Financial Management and Access to Capital Assistance
Marketing/Sales, Business Strategy, and Operations
Government Contracting and
Procurement Assistance
Industry-specific training
Partners
Miami-Dade County has a strong small business ecosystem. The Miami-Dade Business Navigator program is proud to have the partnership, assistance and support of key business and community leaders, organizations and other groups across the county. The following organizations and groups are collaborating with our network to better serve your business:
If you would like to partner with the MDBN program on consulting, training or outreach in your community in Miami-Dade, please fill out the " Become a Partner " inquiry form.
In the News
The latest Miami-Dade Business Navigator news
We're excited about the Miami-Dade Business Community Navigator program, and so is the media! Check back here for updates and news, and reach out to Navigators@fiu.edu with questions or requests.

Contact
Connect with us!!!

Address:
FIU Downtown at Brickell
1101 Brickell Avenue, South Tower
Room 204
Miami, FL 33131