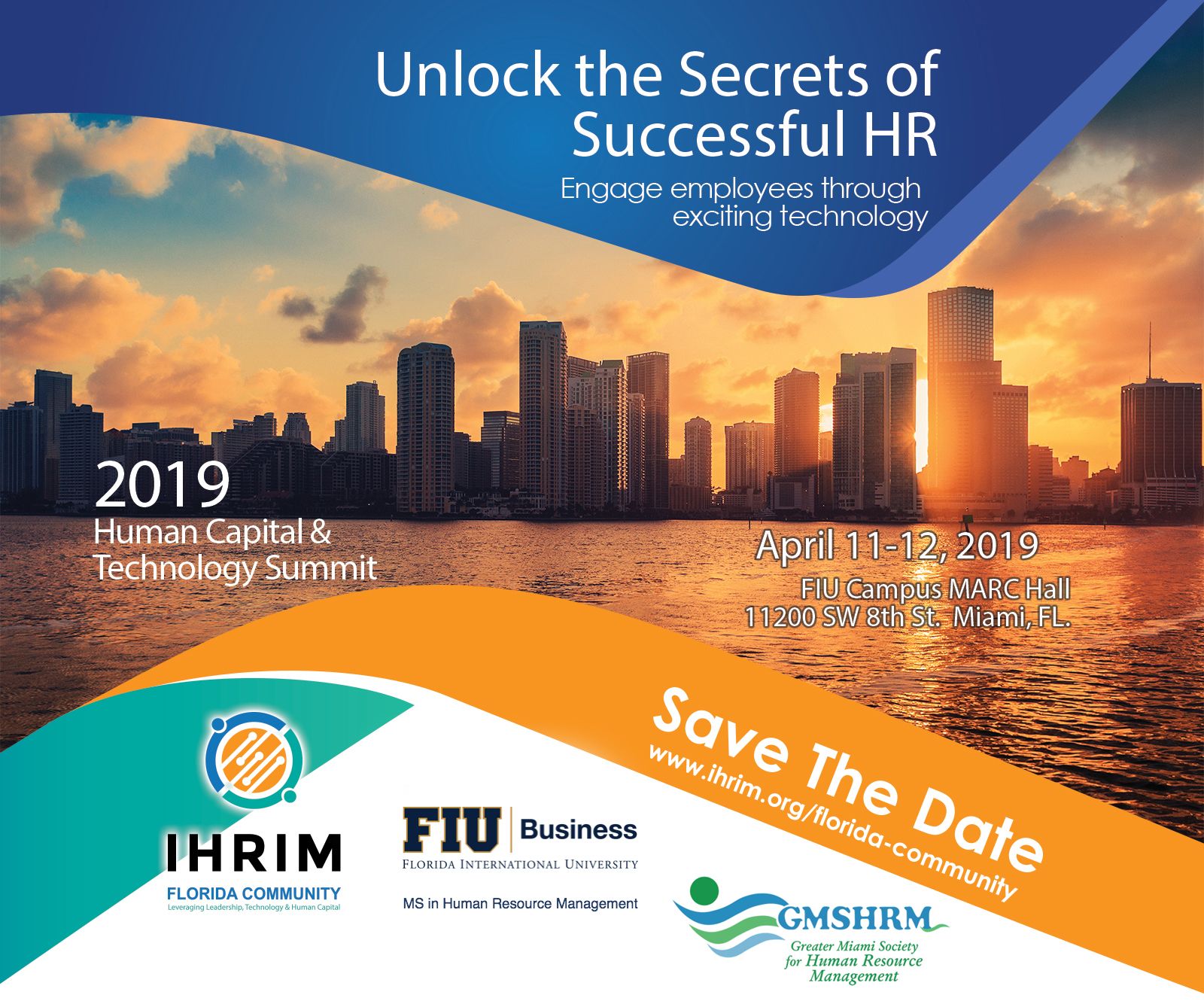 Join your fellow HR leaders and technology experts as we look at how the integration of HR and Technology creates the HR professional for 2020 and beyond.
Our conference allows you to interact with presenters, vendors and other attendees to further the goals of your HR organization and you own career.
KEY SUCCESS AREAS:
Recruiting – Artificial Intelligence, Predictive Index
Engagement – PULSE, Beyond Performance, Wellness
Retention – Analytics, Chatbots
All of HR – New behaviors and skills needed for 2020+
Share your needs with key leaders of HR and C-level executives from multinational organizations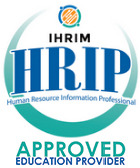 This event has been pre-approved for recertification credits toward IHRIM's HRIP (Human Resource Information Professional) recertification.
Why this event is
important

to you…

Get spotlighted personally & professionally among your peers & expand your Sphere of Influence;
Increase your reach to our HR Technology community, industry analysts, consulting firms, vendors and other strategic HR alliances;
Vendors & potential customers interact closely;
Executives and practitioners share advanced knowledge in Human Capital Management and enabling technologies;
Make a difference for your company's bottom line and for your career.
THURSDAY: April 11, 2019
Gala Welcome Session and Reception
5:00 – 6:00 p.m.
Registration, networking and dinner
6:00 – 6:15 p.m.
Welcome from IHRIM and FIU
6:15 – 7:15 p.m.
Plenary "TED talk" – Is it Technology or People that impact HR of the Future? featuring all of our presenters and a Q&A session (Oracle-Fabio Fukuda,SAP, Workday, Ultimate, and Dom Boon of CWC)
7:15 – 7:30 p.m.
Networking Break – meet and speak with peers
7:30 – 8:15 p.m.
Sheila McGovern and Tim Aldrich: Blockchain for HR – What does it mean to have decentralized HR data and how it impacts data privacy, HR operations
8:15 – 9:00+
Wine and Cheese/networking reception
The cost for Thursday's session is $75 if done separately.
FRIDAY: April 12, 2019
How HR Technology Enables HR
8:30 – 9:00 a.m.
Registration and breakfast
9:00 – 9:05 a.m.
Welcome to Day 2 – FIU and IHRIM
9:05 – 10:00 a.m.
Predictive Analytics (Panel)
Joseph Cutrono, Ultimate Software, "AI to predict the flight risk and engagement of employees"
Ron Salewach, HRMC, "AI in Selection"
Juan Sanchez, PhD FIU, Moderator
10:00 – 10:20 a.m.
Networking Break – meet & greet break
10:20 – 11:10 a.m.
Impact of Surveys – it's now "Experience Data meets Operational Data" (Fabio Aquino, SAP)
11:10 – 11:30 a.m.
Engagement Break – Short break to meet your fellow attendees
11:30 a.m. – 12:15 p.m.
Engagement – why new techniques are needed (MaryAnn McIlraith, Rachel Ellner Lebensohn, Juan Albelo, Rich Berger)
12:15 – 1:30 p.m.
Wrap-up lunch – The consummate HR professional of the future – what skills are needed? – Dom Boon – CHRO, Cable & Wireless Communications (Liberty Latin America)
The cost for Friday's session is $125 if done separately.
Sign up for this exciting conference for $149.95 – save over 25%

Conference discount available to FIU Students and Alumni, GMSHRM, and IHRIM members.
REGISTER
Contact Us
Florida International University
Modesto Maidique Campus
11200 SW 8th Street
Miami, FL 33199