As a student in the Professional MBA program, you will be assigned to a dedicated Program Manager or Coordinator from our Student Experience team. They will offer you support in the following areas:
Direct point of contact to students regarding personal and academic issues
Deliver faculty support regarding course scheduling, and student communications
Liaise between students and other departments within FIU
Provide academic support such as course registration, program advisement, and preparation for graduation. Notify students regarding account registration holds.
Monitor students' progress to ensure that they successfully meet all program requirements
Assist in the organization and administration of Professional Development Residencies, and graduation celebrations
Facilitate parking access information for enrolled students in the Professional MBA program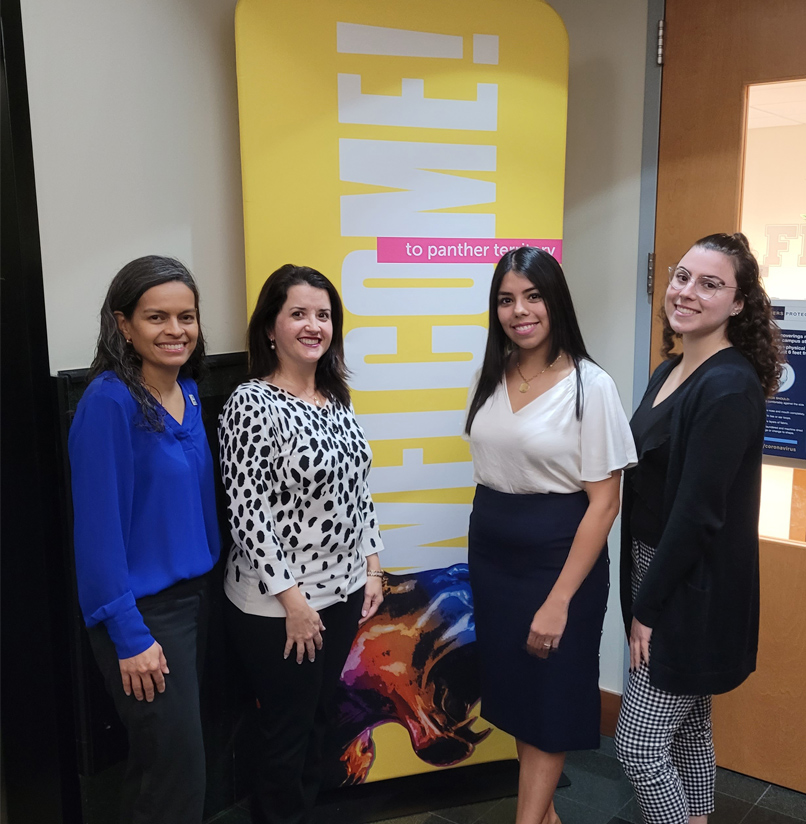 Get to Know Our Student Experience Team
If you could travel anywhere outside of the US, where would you visit?
I would travel to Italy due to its historic nature and to experience eating authentic pasta! Italy is surrounded by beautiful music, food, fashion, and is something I would love to experience.
Harry Castillo
Program Manager
---
What is your favorite thing to do with your downtime?
When I am not in the office supporting our students to be successful in their graduate careers, I like to spend time with my family. One of our favorite things to do is skiing. No, I am not talking about water skiing, I am talking about going to Colorado and skiing down the Rocky Mountains. Being in the snow for a little bit is a great getaway for the family (especially a family from Miami)!
Diana Medina
Associate Director of Academic Support Services
---
Describe your perfect day…
I would start off my ideal day by going to grab breakfast at Isla Canarias with my husband and family on a sunny Saturday morning – Cuban breakfast is a must have! I would then pass by Publix to pick up some pub subs (and snacks) and head over to the South Pointe Park for a laidback beach picnic. After catching some sun, I always love to hang out with my friends for extremely competitive game nights or simply go visit my parents' home for some quality time movie night!
Angelica Analco
Program Coordinator