What is White Week?
An optional experiential learning opportunity offered in Madrid, Spain. Students travel to Madrid with their cohort and program faculty to tour Real Madrid C.F.'s facilities, attend keynote lectures from Real Madrid executives and guest experts in sports management, explore trending topics and issues in the sports industry, network, and gain hands-on experience.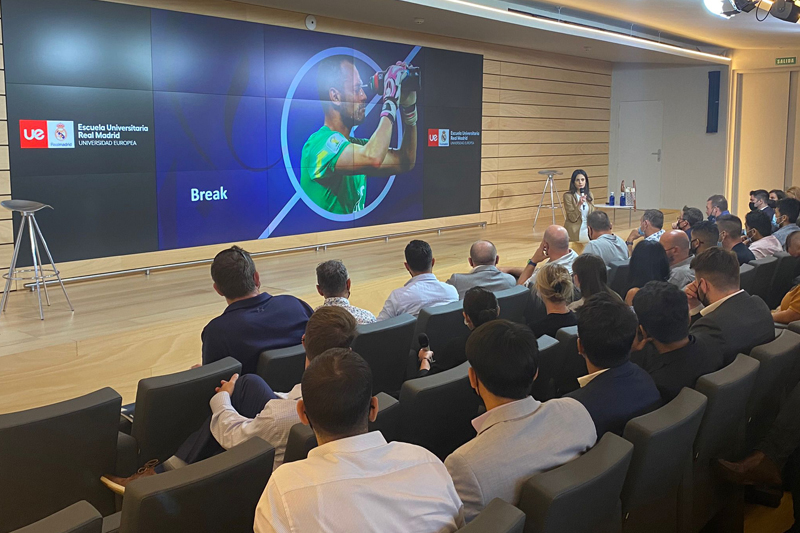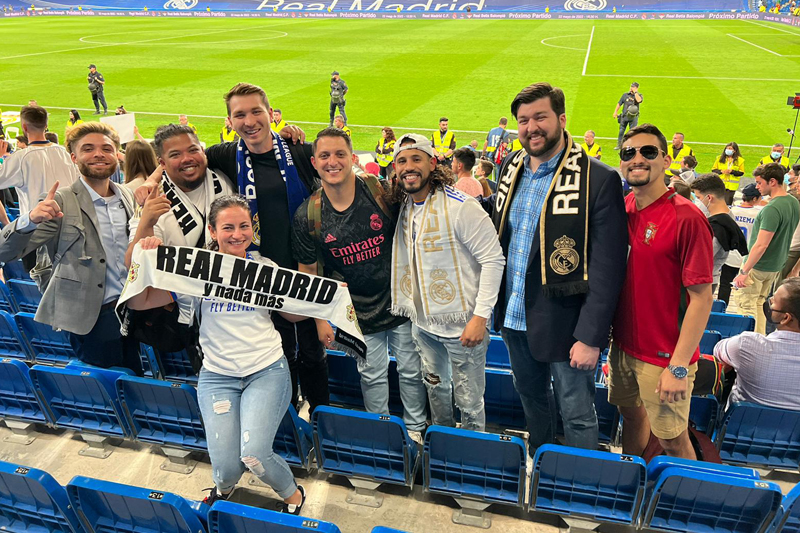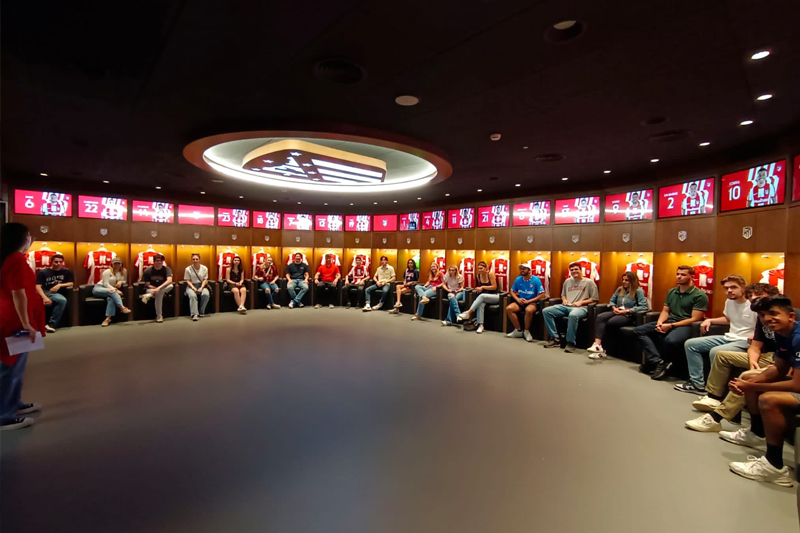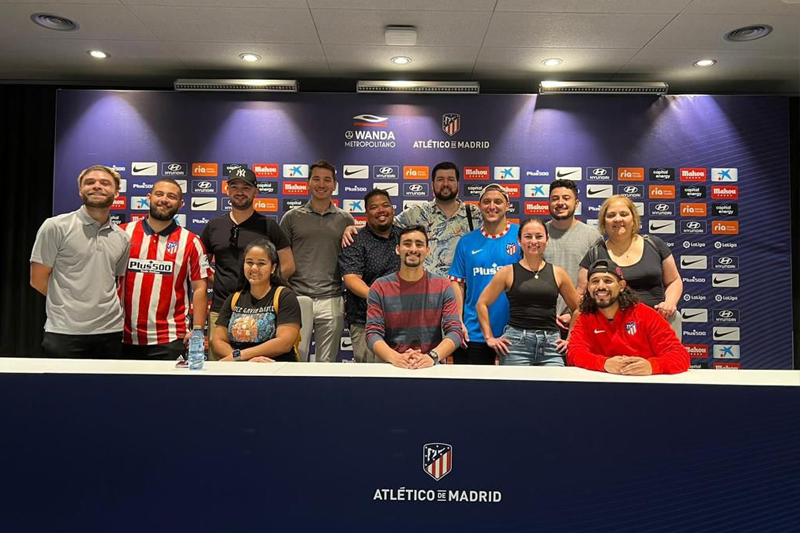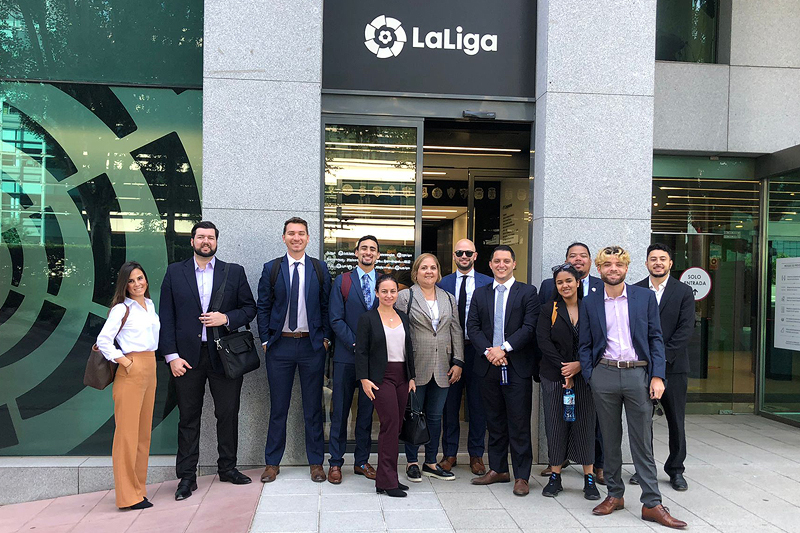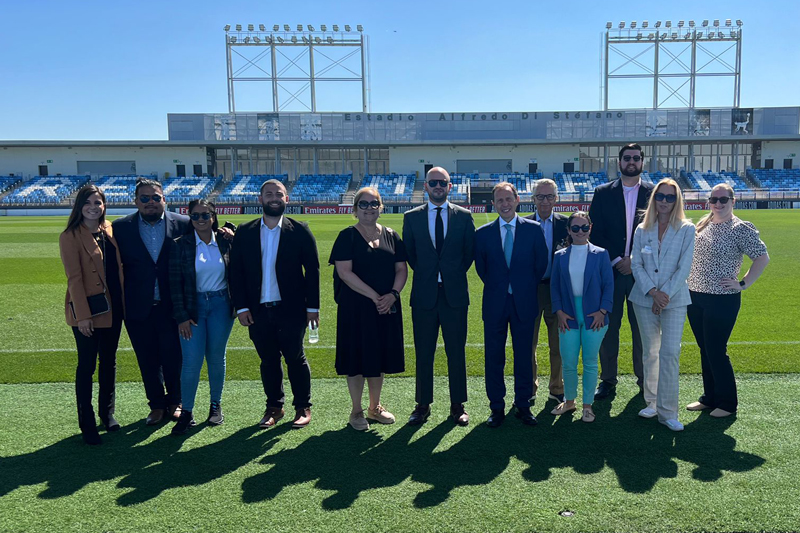 What do students do during White Week?
During White Week, students take part in the day-to-day operations of Real Madrid C.F., visit the headquarters, meet directors of the club and executives of the sports industry, and join masterclasses. This event is one of the best experiences for a sports management student, both from a managerial and an operational viewpoint. You will receive hands-on learning and apply the knowledge you have gained throughout your studies.
White Week includes:
Exclusive event at the newly renovated Santiago Bernabéu Stadium with insight into the day-to-day operations of Real Madrid C.F.
Visits to the headquarters: tennis, golf, fitness and wellness, soccer and non-conventional spaces.
Networking with top managers and executives of Real Madrid C.F. in different areas (Strategy, HR, Marketing, Finance, etc.).
Masterclasses by executives and sports professionals, including:

Emilio Butragueño - Managing Director of Real Madrid Graduate School
Mattias Grafstrom - Deputy Secretary General for Football at FIFA
Toni Nadal - Rafa Nadal's longtime coach
Zvonimir Boban - AC Milan and Croatia soccer legend
Sergio Llull - Guard at Real Madrid basketball team and Basketball World Champion with Spanish National Team
Pablo Laso - Head Coach of Real Madrid basketball team
Alberto Herreros – Real Madrid Basketball section Technical Director
Jose Ángel Sánchez - Real Madrid FC General Director
Jesus Bueno - VP Basketball Operations in EMEA for NBA
Israel García - Head of Digital Channels and Data Real Madrid F.C.
Charlie Stillitano - Co-founder and President of Relevent Sports Group (International Champions Cup)
Considering market trends and the constant evolution of the sports industry, the list of speakers may vary.